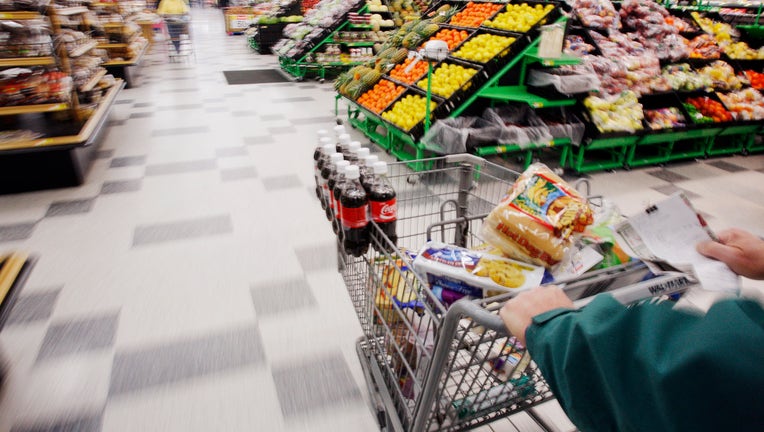 Kroger (NYSE:KR) beat the Street on Thursday with a 9% bump in fiscal first-quarter profits, although the grocery chain's sales narrowly trailed expectations.
In addition to posting stronger-than-expected profits, Kroger raised its full-year earnings guidance.
The company said it earned $481 million, or 92 cents a share, last quarter, compared with a profit of $439 million, or 78 cents a share, a year earlier. Analysts had been calling for EPS of 88 cents.
Revenue rose 3.4% to $30 billion, which is slightly below the Street's view of $30.2 billion. Excluding fuel, sales were up 3.8%.
"Kroger achieved strong sales and record earnings per share for the quarter, and our customers' positive view of us continues to improve," CEO David Dillon said in a statement.
In a sign of confidence, Kroger upgraded its full-year EPS outlook to a range of $2.73 to $2.80, up from $2.71 to $2.79 previously. That new guidance compares with the Street's view of $2.77 per share.
Management sees identical supermarket sales growth of about 2.5% to 3.5% for fiscal 2013, excluding fuel. Looking further ahead, Kroger projected long-term growth guidance of 8% to 11%.
Shares of Cincinnati-based Kroger gained 0.77% to $35.13 in premarket trading, solidly outperforming a 1% decline on the S&P 500 futures. The rally should allow Kroger to build on its impressive 2013 advance of 35%.