Krispy Kreme to unveil Reese's Peanut Butter Doughnut
Peanut butter, chocolate and doughnut lovers will be able to satisfy their sweet tooth in the form of a single treat on Friday.
Krispy Kreme is teaming up with Hershey's (NYSE:HSY) to create a doughnut that's filled with Reese's Peanut Butter Kreme, dipped in milk chocolate icing, topped with a blend of Reese's Peanut Butter Chip and chopped peanuts. Chocolate and peanut butter drizzle is added as a finishing touch to the sweet treat, which will be available at participating locations for a limited time.
"In partnering with The Hershey Company, we're satisfying an intense desire that Krispy Kreme and Reese's fans never knew they had," Jackie Woodward, Krispy Kreme's chief marketing officer, said in a statement.
It's not the first time the doughnut company has partnered with another brand to create a treat with a twist. In April, the company paired with chocolate company Ghirardelli to create mint chocolate and sea salt caramel doughnuts. Krispy Kreme also teamed up with Lionsgate in March to promote the release of the "Power Rangers" movie.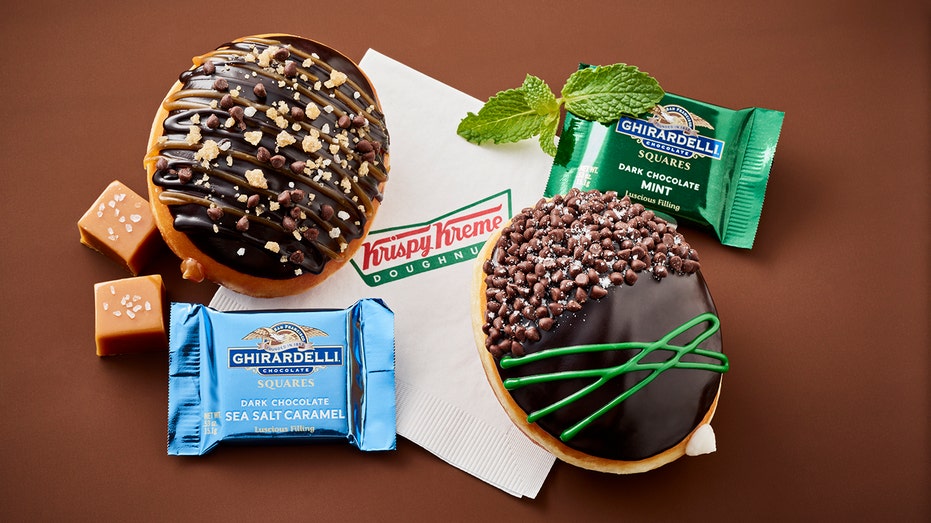 Founded in 1937, the North Carolina-based doughnut company has more than 1,300 retail shops in 31 countries and its products can be found in about 12,000 grocery, convenience and others stores across the U.S. Formerly a publicly traded business, Krispy Kreme was acquired in 2016 by JAB Holdings for $1.35 billion. In April, JAB purchased Panera Bread for just over $7 billion.