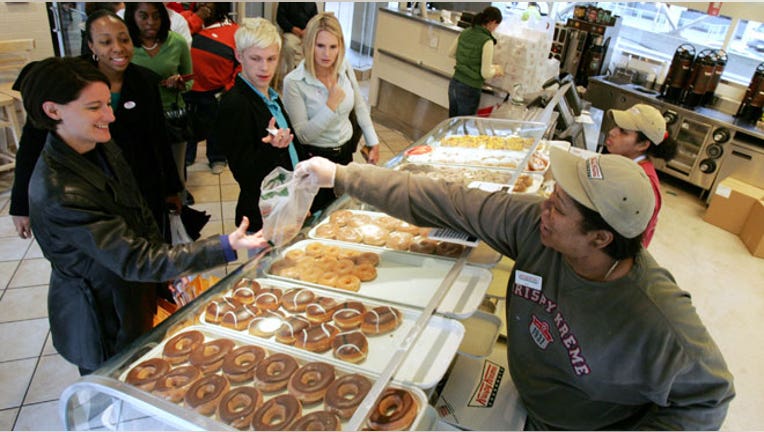 Krispy Kreme Doughnuts Inc. (NYSE:KKD) said its board appointed Papa John's International Inc. (NASDAQ:PZZA) Chief Operating Officer Anthony N. "Tony" Thompson as its new president and chief executive starting next month.
Mr. Thompson, 47 years old, has been with the pizza chain since 2006 in roles of increasing responsibility. He brings more than 25 years of experience in the food-service, grocery-products and beverage sectors. Mr. Thompson also will be appointed to Krispy Kreme's board.
Krispy Kreme Chairman and Chief Executive James H. Morgan, 66, will continue to serve the doughnut chain on a full-time basis as executive chairman. He has been CEO since 2008 and chairman since 2005, according to the company's website. Mr. Morgan also has served as Krispy Kreme's president from 2008 to November 2011 and from April 2012 to present.
Papa John's said that Mr. Thompson resigned from the restaurant operator to take the position at Krispy Kreme but didn't provide further details, in a filing with the Securities and Exchange Commission.
Krispy Kreme's revenue has been rising of late, as the addition of coffee and other beverages have helped boost customer visits. The company has also been expanding its presence abroad. In March, the company reported that its fiscal fourth-quarter profit more than tripled amid improved same-store sales.