Kraft Kicked Out of the DJIA, Replaced by UnitedHealth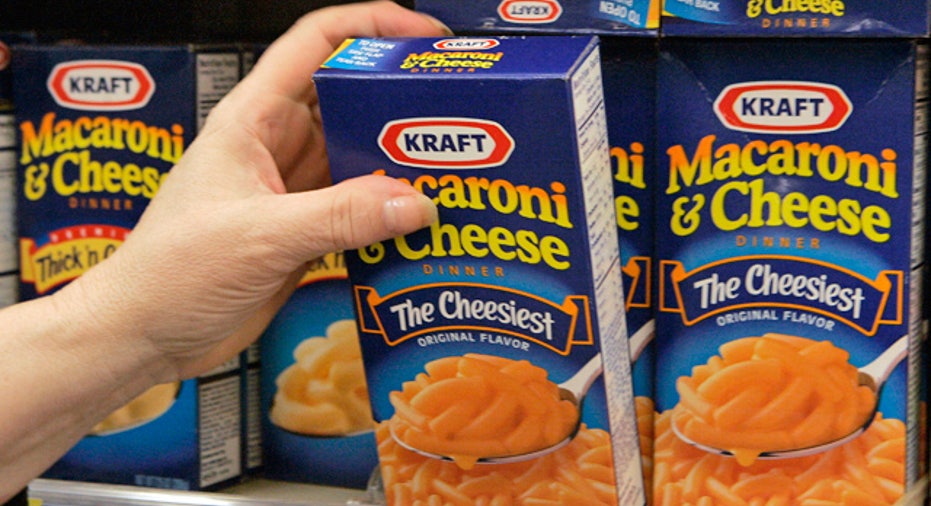 Kraft (NYSE:KFT) is getting the boot from the Dow Jones Industrial Average at the close of business next Friday ahead of its planned separation into two separate, publicly traded companies.
Insurance giant UnitedHealth (NYSE:UNH) will be replacing Kraft at the opening of trading on Monday, Sept. 24.
The iconic food company, which will be renamed Mondelez when it spins off its North American Grocery business later this year, is expected to have a smaller market capitalization and will generate less revenue from the U.S.
Those both make Kraft "less representative of the U.S. large-cap market space," the Dow Jones Averages Index Committee said in a statement on Friday.
Calls and emails to Kraft were not immediately returned to FOXBusiness.com on Friday morning.
Kraft last week warned that Mondelez as Kraft's standalone international snack company will likely miss Wall Street expectations in 2013 as it faces global macroeconomic headwinds. The business will trade on Nasdaq OMX Group's (NASDAQ:NDAQ) Nasdaq stock market under the symbol "MDLZ."
However, the Northfield, Ill.-based company said last week that the newly-created Kraft Foods Group, which will comprise its North American grocery business and house popular brands like Oscar Mayer and Maxwell House, is expected to grow either in-line or slightly above the sector's average.
The Dow Jones committee says Minnetonka, Minn.-based UnitedHealth, the largest U.S. health insurer, will bring "added health-care diversification to the Dow Jones Industrial Average." Its addition also reflects "the growing importance of health-care spending in the U.S. economy," the index said.
Dow Jones said the changes won't cause any disruption in the level of the index.
Shares of both Kraft and UnitedHealth ticked slightly lower Friday to $39.86 and $19.99, respectively.
Kraft marks the second iconic company to be booted from a key index in recent weeks. Sears (NASDAQ:SHLD) was removed from the S&P 500 at the end of August.