Kraft Heinz sales fall 1.5 percent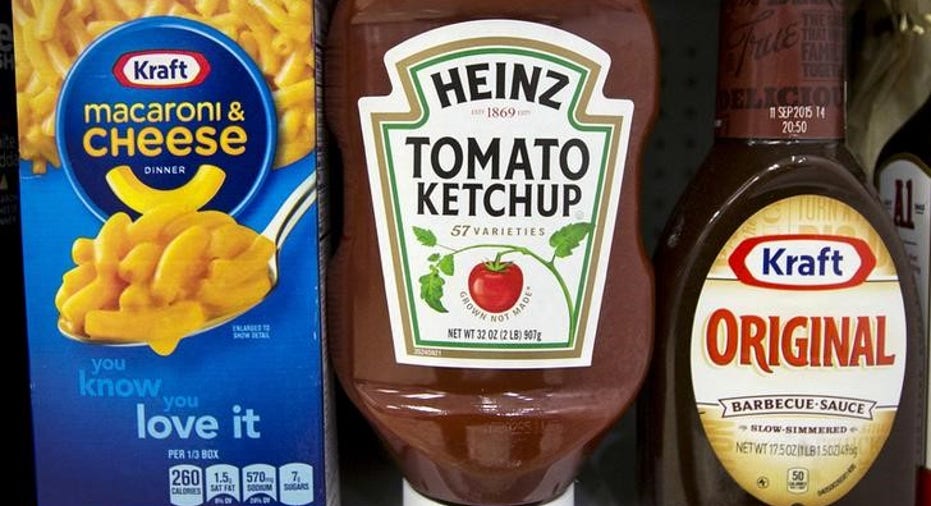 Kraft Heinz Co , the maker of Velveeta cheese, Heinz ketchup and Oscar Mayer meats, reported a 1.5 percent fall in quarterly adjusted sales, hit by a stronger dollar and pricing pressure in Europe.
Shares of the company, formed after the merger of Kraft Foods Group with H.J. Heinz Co in July last year, fell 1.3 percent in extended trading on Thursday.
Net income attributable to shareholders was $842 million, or 69 cents per share, in the third quarter ended Oct. 2.
Kraft Heinz reported a loss of $168 million, or 14 cents per share, a year earlier on a pro-forma basis.
Pro-forma net sales fell to $6.27 billion from $6.36 billion.
(Reporting by Arunima Banerjee in Bengaluru; Editing by Saumyadeb Chakrabarty)