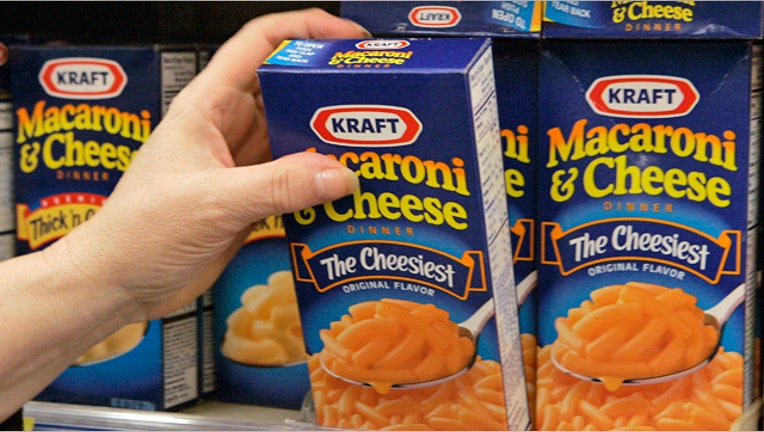 Kraft Foods Group Inc (NASDAQ:KRFT), which is merging with ketchup maker H.J. Heinz Co, on Wednesday reported profit that topped analyst estimates, driven by reduced advertising spending and overhead.
But the company missed revenue expectations amid sluggish demand for its meals and desserts. Kraft, whose brands include Velveeta and Oscar Mayer, is struggling to grow as consumers shift to brands that are perceived as healthier, including foods that are organic or less processed.
Shares fell 1 percent to $85.01 in after-hours trading on Wednesday.
Kraft's net income fell 16 percent to $429 million, or 72 cents per share, in the first quarter ended March 28 from $513 million, or 85 cents per share, a year earlier. When adjusted for items such as cost cuts and a loss related to post-employment benefit plans, the company earned 86 cents a share.
Revenue fell slightly to $4.35 billion. Analysts had expected earnings per share of 81 cents and revenue of $4.43 billion.
Heinz, backed by Warren Buffett's Berkshire Hathaway Inc and Brazilian private equity firm 3G Capital, will combine with Kraft to create the third-largest North American food company, the companies said in late March.
Both companies said at the time that the deal, which is expected to close in the second half of 2015, would provide an opportunity to expand Kraft's brands overseas.
In the first quarter, the company said it benefited from price hikes in the past year, as well as increases in sales by its cheese and refrigerated meals businesses, which rose 1.3 percent and 2.1 percent, respectively.
(By Anjali Athavaley; Reporting by Ramkumar Iyer in Bengaluru; Editing by Robin Paxton)