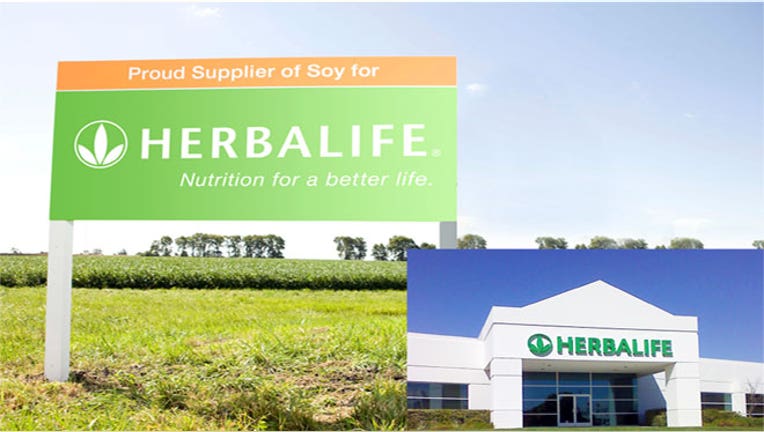 Nutrition company Herbalife (NYSE:HLF) and footwear maker Skechers (NYSE:SKX) revealed on Tuesday that KPMG has resigned as the companies' auditor due to an insider-trading scandal at the Big Four accounting firm.
Both Herbalife and Skechers said the resignation and withdrawal of audit reports was "solely" the result of the insider-trading allegations.
Ordinarily, an auditor withdrawing its reports about a company can signal it no longer trusts the company's financials.
However, KPMG said in a statement: "We have no reason to believe that the financial statements of these companies have been materially misstated."
Following a two-hour trading halt, shares of Herbalife fell about 3.8% on the news, while shares of Skechers extended their gains and were up nearly 3% in recent action.
Late Monday KPMG first disclosed the scandal, saying it is withdrawing auditor reports for two unnamed clients because a partner was involved in providing non-public client information to an unspecified third party.
KPMG said the third party then used that information in stock trades involving several West Coast companies, although it's not clear if these were buy or sell orders. The accounting firm said the partner was immediately "separated from the firm."
According to The Wall Street Journal, the KPMG partner who headed Herbalife's audit was Scott London, whose LinkedIn (NASDAQ:LNKD) page says he has been with the firm for 29 years.
"KPMG's 22,000 partners and employees unequivocally condemn this individual's rogue actions," KPMG said.
While a source told FOX Business's Charlie Gasparino that KPMG itself is not being investigated, the Securities and Exchange Commission is investigating the trading, the Journal reported. The SEC didn't respond to a request for comment.
The FBI office in Los Angeles is also investigating alleged insider trading involving the former KPMG partner, Reuters reported.
Skechers said the partner under investigation is cooperating with the authorities and admitted that Skechers was one of its clients whose non-public information was provided to a third party in exchange for money.
Both Herbalife and Skechers said the partner, who has since been terminated, was their lead audit engagement partner. And both companies said KPMG resigned "solely due to the impairment of KPMG's independence" and not for "any reason" such as accounting practices or the integrity of corporate management.
"KPMG has advised us that that they have no reason to believe that there were any misstatements in our financial statements, and we firmly believe that there has been no misstatements of our results or financial condition," David Weinberg, chief operating and financial officer at Skechers, said in a statement.
Skechers, which had been scheduled to report results on April 22, said it is working to replace KPMG "as quickly and efficiently as possible" as the company looks forward to releasing "positive results" later this month.
Herbalife said it will be withdrawing its proposal to ratify the appointment of KPMG as Herbalife's accountant for fiscal 2013.
Herbalife and Skechers also said the KPMG audit reports did not contain any "adverse opinion or a disclaimer of opinion, or was any such report qualified or modified as to uncertainty, audit scope or accounting principles."
"This individual violated the firm's rigorous policies and protections, betrayed the trust of clients as well as colleagues, and acted with deliberate disregard for KPMG's long-standing culture of professionalism and integrity," KPMG said.
Herbalife has been in the spotlight on Wall Street in recent months as a slew of hedge funds have placed outsized bets on the company's future.
Late last year billionaire Bill Ackman disclosed a short, or bearish, position in Herbalife and called the company a "pyramid scheme." Herbalife has denied those charges and its share price has recovered after the Ackman bet initially sent it plummeting.
Herbalife has received support from two other hedge-fund giants: activist investor Carl Icahn, who has taken a stake in exchange for two board seats, and Daniel Loeb, the founder of New York-based Third Point.