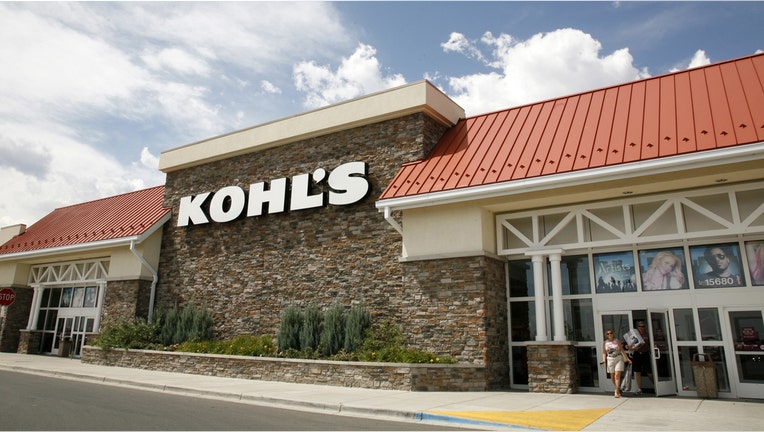 Department stores have been under siege for decades, but lately their fortunes have hit a new low that could spark a wave of deal making that could sweep up companies such as Kohl's Corp.
Shoppers are flocking to newer types of stores that sell similar brands at deep discounts and buying more online, leaving behind cavernous stores that are difficult to fill productively. Investors, too, are abandoning the companies. Shares of major department-store chains fell nearly 37% last year, while the overall S&P 500 Index fell just 0.7%.
The troubles are prompting some soul searching at these decades-old businesses. With sales shrinking, Sears Holdings has been selling off stores to raise cash. Macy's is talking with real-estate developers to take over space in its flagship locations and other stores.
Kohl's, a national department-store chain with roughly 1,200 stores, is debating whether to pursue more drastic action, such as taking itself private or breaking up the company, according to a person familiar with the situation.
Once among the fastest-growing retailers, the Menomonee Falls, Wisc.-based retailer has stumbled in recent years. Despite improvements that include recent sales gains at existing stores, its shares are down 40% from their high of $79.07on April 2. It ended Friday with a market value of $9 billion, or roughly half its expected annual sales for the current fiscal year.
Concerned that its depressed share price could make it a target for activist investors, directors are considering whether to hire an investment bank to advise it on alternatives that could include a sale to a private-equity firm, the person familiar with the situation said.
The discussions are preliminary and directors might opt not to explore such a strategy. Kohl's top executives are open to the strategic review and the board is expected to discuss the company's multiple options further this week, the person continued. A sale to a private-equity firm is an idea that management has rejected in the past despite interest from such firms, people familiar with the situation said. Kohl's declined to comment.
Some smaller department-store companies have recently turned to private-equity suitors. In December, Sycamore Partners completed a $3 billion deal to take private Belk, a Southern chain with about 300 stores. In recent months, Sycamore has approached another regional chain, Bon-Ton Stores, about combining with Belk, according to people familiar with the matter.
Bon-Ton, which operates 270 stores mostly in the Northeast and Midwest, has nearly $3 billion in sales but been unprofitable for the past four years. Its share price has fallen 77% in the past 12 months and closed Friday at $1.75, leaving an enterprise value of $1.2 billion.
Representatives for Bon-Ton and Sycamore didn't immediately respond to requests for comment on Sunday.
Kohl's problems aren't as severe as those plaguing Macy's, and its shares trade at a premium to the rival chain. But Kohl's directors are trying get ahead of the situation, one of the people said. Activist investor Starboard Value LP acquired a roughly 1% stake in Macy's last year and has urged the company to spin off its real estate -- a step the retailer doesn't want to take. Activists have also propelled recent deal making at Ann Inc., Jos. A Bank Clothiers Inc., Staples Inc. and PetSmart Inc., among other retail chains.
"Activists love this space because retailers generally have clean balance sheets, which makes it easier to advocate for share repurchases, acquisitions or other alternatives," said Rohit Singh, managing director in UBS's investment-banking, consumer-products and retail group. A banker at another firm said: "A lot of our retail clients are worried about activists."
Founded in 1962, Kohl's won over shoppers by locating its stores away from malls, stocking them with affordable private collections, some by big-name designers, and creating racetrack-like aisles that made the stores easy to navigate.
But that growth has stalled recently. Analysts expect Kohl's sales to total $19.3 billion in its current fiscal year, which ends this month, roughly the same as in 2012.
Chief Executive Kevin Mansell plans to increase sales to $21 billion by the end of 2017 by adding more national brands, beefing up the retailer's beauty, women's shoes, and accessories offerings and opening new concepts.
Results so far have been mixed. Sales excluding newly opened or closed stores have grown in each of the past four quarters, but the growth has been modest at roughly 1% a quarter, and traffic has been uneven.
"We want to see higher traffic on a consistent basis," said Paul Trussell, a Deutsche Bank analyst.
Sales might have flattened, but Kohl's is still a profitable company, though less so than it was a few years ago. Analysts expect it to earn about $837 million in the current year, and generate more than $700 million in free cash flow.
Should the Kohl's board decide to move forward to take the company private, it could have trouble raising financing given the recent selloff in the junk-bond market, bankers said.
(END) Dow Jones Newswires