Kohl's Sales, Profit Miss Views on Weak Demand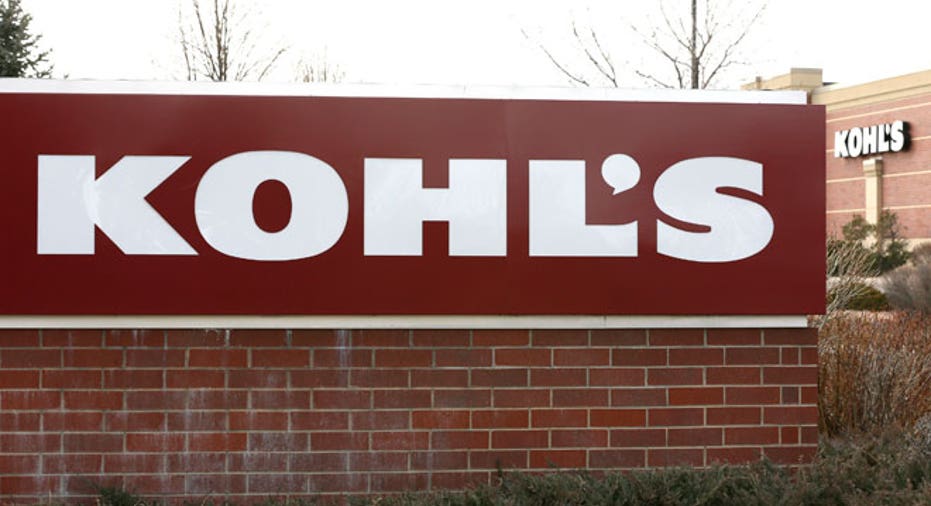 Department store operator Kohl's Corp's quarterly profit and revenue missed estimates as same-store sales dipped below the company's own estimate, in sharp contrast to Wal-Mart Stores Inc, which posted its first rise in U.S. same-store sales in seven quarters.
Kohl's shares fell as much as 4 percent to $55.63 in morning trading, while Wal-Mart's shares were up 3 percent at $81.59.
Wal-Mart reported a better-than-expected profit as U.S. comparable store sales rose, helped by its small-format stores and higher prices.
Kohl's, which competes with Wal-Mart for low- to middle-income customers, said third-quarter same-store sales fell 1.8 percent, missing both its own estimate and that of analysts polled by research firm Consensus Metrix.
Kohl's said its previous forecast of a 1.4 percent dip assumed that sales would improve in the fourth week of October after a weak start.
"The fourth week of October was by far the worst week of the month," Chief Executive Kevin Mansell said on a conference call with analysts.
The company, which stocks brands such as Jennifer Lopez and Simply Vera Vera Wang, spent more on advertising the nationwide launch of its loyalty program in the quarter.
Kohl's forecast same-store sales to grow 2-3 percent in the current quarter, after five straight quarters of decline, saying demand had spiked in the first two weeks of November as the weather cooled.
The company expects a sales boost from its loyalty program and is also testing a facility that allows customers to order online for goods they can collect from its stores.
Rival J.C. Penney Co Inc reported flat same-store sales on Wednesday, while same-store sales at Macy's Inc fell 1.4 percent.
Kohl's net profit fell 19.8 percent to $142 million, or 70 cents per share, in the quarter ended Nov. 1, below the average analyst estimate of 74 cents, according to Thomson Reuters I/B/E/S.
Net sales fell 1.6 percent to $4.37 billion, missing the average analyst estimate of $4.40 billion. (Reporting by Sruthi Ramakrishnan and Shailaja Sharma in Bangalore; Editing by Maju Samuel and Simon Jennings)