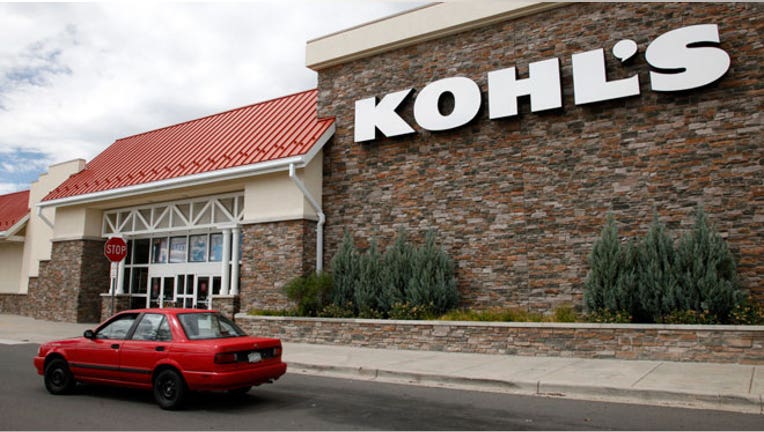 Kohl's (NYSE:KSS) said Thursday its first-quarter earnings dropped 15%, as weak store traffic early in the period dragged sales lower.
The retailer earned $125 million, or 60 cents a share, compared to $147 million, or 66 cents a share, in the year-ago period. Revenue slipped 3.1% to $4.07 billion.
Kohl's missed Wall Street estimates, with analysts expecting per-share earnings of 62 cents and revenue of $4.22 billion.
Kohl's recently signaled it would look to add more national brands to its stores, detailing plans to add clothing lines like Izod this fall. During a conference call to discuss the earnings report, CEO Kevin Mansell said Kohl's will also improve its customer loyalty program.
The company had been focused on offering more private brands, which generate higher margins, in an effort to fight off competition from other retailers.
In the first quarter, gross margin widened to 36.8% from 36.4%. Same-store sales were down 3.4%, well below market expectations for 0.2% growth.
Mansell said Kohl's was encouraged by an improvement in sales as the first-quarter progressed.
"Our teams managed our inventory levels appropriately and expenses were controlled throughout the organization during the quarter," Mansell added.
Kohl's affirmed its guidance for per-share earnings of $4.05 to $4.45 for fiscal 2014.
The company also announced its current credit card deal with Capital One (NYSE:COF) was extended five years to March 2023.
Wal-Mart Stores (NYSE:WMT), the world's largest retailer, reported a 5.1% decline in its first-quarter earnings, citing harsh winter weather that impacted U.S. store traffic.
Shares of Kohl's fell 2.5% to $52.67 in recent trading. As of Wednesday's close, the stock was already down 4.8% on the year.