Kodak Shares Soar as Markets Eye Co.'s Imaging Patents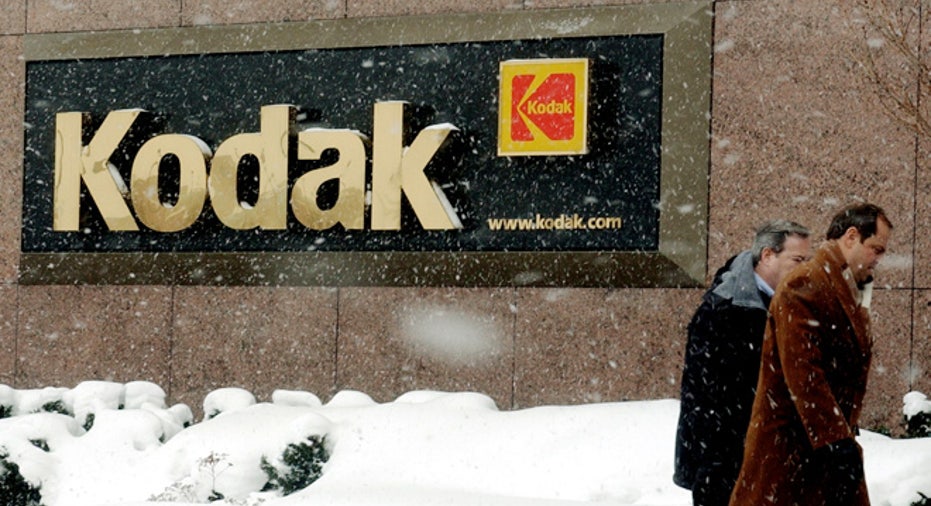 Call it the Google (NASDAQ:GOOG) bounce.
Shares of Eastman Kodak (NYSE:EK) soared more than 15% Wednesday morning amid enthusiasm for a new report suggesting the camera companys patents may be worth five times more than the business itself.
Santa Monica, Calif.-based investment bank MDB Capital told Bloomberg News late Tuesday it believes the digital-imaging patents owned by 131-year-old Kodak may be worth $3 billion in a sale in the wake of Googles $12.5 billion deal this week to acquire Motorola Mobility (NYSE:MMI) and its 17,000 patents.
Kodak, which had a market value of barely $600 million entering Wednesdays trading, is a shell of its former self. While the company has reported losses in five of its past six quarters, it does still hold technologies used in 85% of digital cameras and smartphones, Bloomberg reported, citing Rafferty Capital Markets.
Inspired by the bullish predictions, Wall Street bid shares of Kodak 16.82% higher to $2.50 in Wednesdays premarkets. The companys stock has lost 60% of its value this year through Tuesdays close.
Despite the enthusiasm for Kodaks patents, its main business remains marginalized in the global shift away from digital cameras and film. The company also has an alarming $1.2 billion pension shortfall and most analysts polled by Thomson Reuters recommend selling the stock and projected more red ink in the quarters ahead.
According to Bloomberg, potential buyers of Kodaks patents include Microsoft (NASDAQ:MSFT) and Samsung Electronics.
Citing the current heightened market demand for intellectual property, Kodak said last month it is exploring options for its digital-imaging patents.
Aside from the Motorola deal, which carried a hefty 63% premium, six companies led by Apple (NASDAQ:AAPL) paid $4.5 billion for Nortel Networks patents earlier this summer.