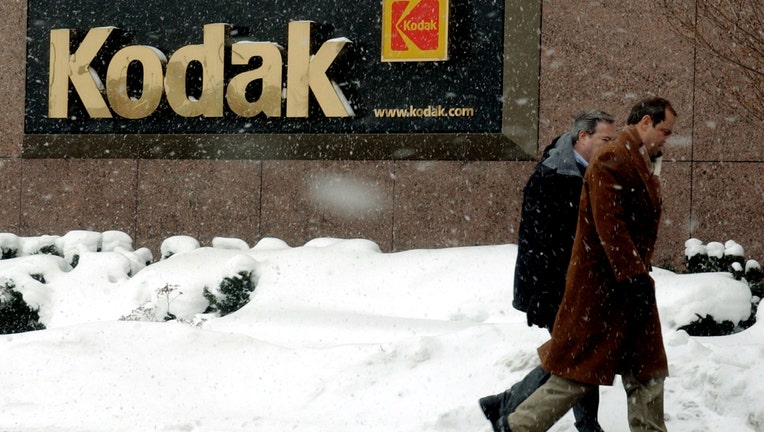 Eastman Kodak extended its patent auction on Monday, saying it would not announce a winner as planned because it was still in discussions with bidders.
Kodak, which filed for bankruptcy in January, said in a statement that the auction is ongoing. It declined to comment further, citing confidentiality agreements.
A spokeswoman for the company declined to comment on the length of the extension. The company said it expected later on Monday to submit regulatory filings revealing more information about its business, including financial projections.
Kodak, which has lost more than $600 million so far this year, began an auction of 1,100 digital patents last Wednesday. It had been scheduled to designate a winner on Monday ahead of a Manhattan Federal Bankruptcy court hearing on August 20.
The company, a photography pioneer that has been unable to adapt to the shift to digital imaging, would use the money from the sale to pay back investors. It has borrowed nearly $700 million in bankruptcy financing.
It is unclear how much the patent sale will raise. The Wall Street Journal reported on Friday that Apple Inc, Google Inc and Microsoft Corp made bids, but they were significantly below Kodak's estimates for the patents' value. Kodak said early in 2012 that an outside firm had estimated the value of the portfolio at $2.2 billion to $2.6 billion.
Kodak's digital patents were grouped into two lots - one of 700 patents and another of 400. They have been for sale for more than a year, but the sale was complicated by the bankruptcy and lawsuits over the ownership and authenticity of the patents. It is in the midst of litigation with several companies, including Apple, Samsung and Research in Motion Ltd.
Kodak has said it wants to be out of bankruptcy by early 2013. To stick to that timeline, it will need to present a bankruptcy reorganization plan this fall.
The latest information released by Kodak about its post-bankruptcy plans came in January, when it said that document scanners and digital plates were among its core businesses and that it anticipated growth in the consumer inkjet and digital printing sectors.
Other businesses it said were no longer core were Kodak Gallery, an online photo sharing business it sold earlier this year, and entertainment imaging and intellectual property.
The company also needs to tackle costs. Kodak has 56,000 U.S. retirees whose health and other benefits, like life insurance, have not yet been negotiated in bankruptcy court.
The case is in Re: Eastman Kodak Co. et al, U.S. Bankruptcy Court, Southern District of New York, No. 12-10202.