Kobe Bryant's Final Game Nets Ticket Price, Merchandise Surge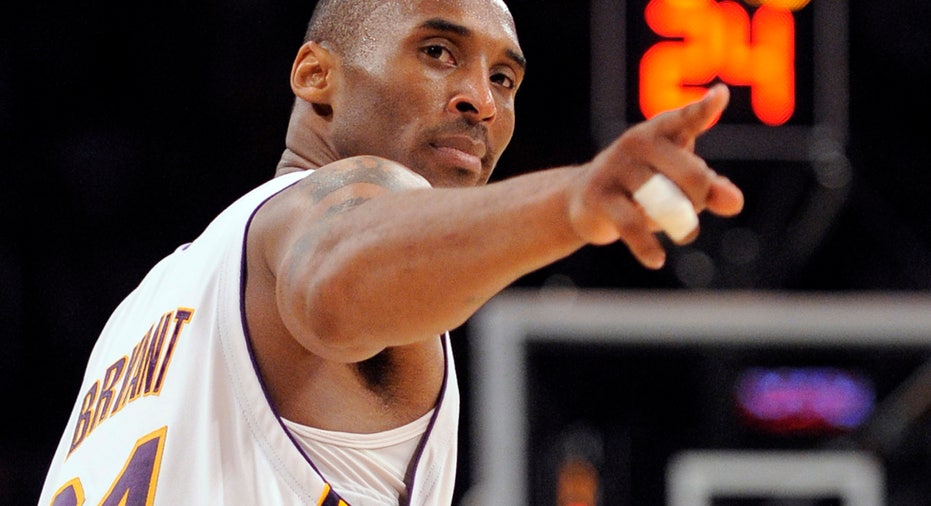 As basketball fans clamor for a chance to see Kobe Bryant play his final home game in a Los Angeles Lakers uniform, surging ticket prices have turned an otherwise meaningless game for the NBA's second-worst team into one of the most expensive regular-season contests in league history.
More than five months after announcing his intention to retire from professional basketball, Bryant will conclude his 20-year career Wednesday night when the Lakers face off against the Utah Jazz. The game marks the end of a frustrating season for both Bryant and the Lakers, who stumbled to a 16-65 record amid a rash of poor play, locker-room scandals and injuries.
But the impending end to Bryant's storied career, after five NBA championships and 18 All-Star game appearances, has turned his final home game into a historic event. Tickets to watch Bryant bid farewell to the Staples Center have an average resale price of $925, according to data compiled by SeatGeek, the secondary market ticket price aggregator.
It's the most expensive regular-season ticket since at least 2010, when SeatGeek started tracking the market, and likely the most costly regular-season ticket in sports history. Demand is so strong that Lakers officials have warned fans to beware of ticket scams when buying on the secondary market.
What Bryant's Legacy Means for Fans
A seat at the basketball star's final home game is even more expensive than a seat at Oracle Arena on Wednesday, when the 72-9 Golden State Warriors will attempt to break the NBA's single-season wins record against the Memphis Grizzlies. The average resale price to that game is $489. As of Tuesday afternoon, a fan could buy the two least expensive seats at Warriors-Grizzlies for $377 each and still pay less than the cost of the cheapest single seat at the Lakers game, which was listed at $823.
Unsurprisingly, tickets to the game have gotten much more expensive since November 30, when Bryant announced his farewell tour. Since that date, seats at the Staples Center for Bryant's final home game have an average resale price of $1,254, according to SeatGeek Content Analyst Chris Leyden. That's even more expensive than the cost of a ticket to Game 7 of the Lakers' appearance in the 2010 NBA Finals, which carried an average resale price tag of $1,165.
The increase in ticket prices hasn't been limited to just one game. Excluding Wednesday's contest, Lakers home games have cost an average of 33% more since Bryant's announcement, while the team's away games have been 26% more expensive.
Sales of Bryant merchandise have also surged during his final NBA season, according to Fanatics.com, the world's largest online retailer. In the last 30 days, Bryant sales on the site are up 500%. During that span, his gear has sold better than that of any other NBA player except for Warriors star Stephen Curry, the league's presumptive Most Valuable Player.
Bryant has cultivated a worldwide fan base during his time in the NBA. He's one of the league's most well-known players in China, first visiting the country for a basketball clinic in 1998 and making regular trips there ever since as part of his work with Nike (NYSE:NKE), one of his chief sponsors.
Bryant's merchandise has sold in 59 countries over the last 30 days, according to Fanatics. Residents of Hong Kong have purchased more gear than people in any other city in the world except for Los Angeles during that span.