Knight Capital Appoints TD Ameritrade CEO, Two Other Directors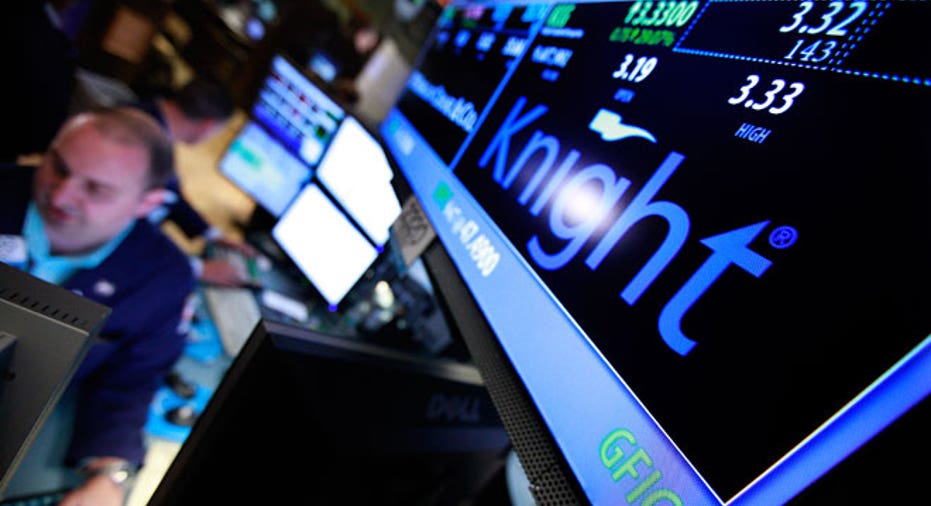 Knight Capital (NYSE:KCG), which is on the hook for millions of dollars in charges related to a technical glitch in its software on Aug. 1 that led to erroneous trades, has appointed three new directors, increasing the number of directors to 10.
The Jersey City, N.J.-based market maker said on Tuesday that it appointed TD Ameritrade (NASDAQ:AMTD) CEO Fred Tomczyk, managing director as The Blackstone Group (NYSE:BX) Martin Brand and advisory director at General Atlantic Matthew Nimetz to the board.
The changes come nearly a month after a new trading system it put into service malfunctioned and led to the execution of erroneous trades, leading to a $440 million charge. The company is also said to have lost $35 million when the NASDAQ OMX Group's (NASDAQ:NDAQ) Nasdaq stock exchange botched the Facebook (NYSE:FB) IPO.
Tomczyk, 56, whose company was a part of a group of investors that helped save Knight Capital earlier this month following the tech glitch, joined Knight's board on Monday. Tomczyk became CEO of the online broker in 2006 after first serving as a member of its board and later as chief operating officer. He took the helm in Oct. 2008.
Nimetz, 73, who has more than 40 years experience in the private and public sectors and previously served as chief operating officer of Atlantic from 2000 through 2011 and was a staff assistant to President Lyndon Johnson was also appointed on Monday, as was Brand, 37, who joined Blackstone in 2003.
"Knight is pleased to add individuals with such deep and varied expertise to the board of directors," Knight CEO Tom Joyce said in a statement, adding that the recent additions "understand the simple yet powerful draw of Knight's deep liquidity, high-quality trade executions and low execution costs."