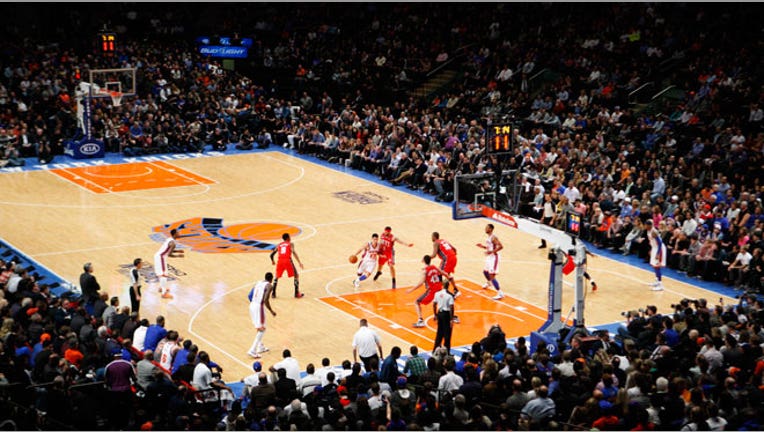 While the New York Knicks and Rangers disappointed their fans this week, the teams' parent company Madison Square Garden (NYSE:MSG) blew away expectations on Friday with a 24% leap in fiscal third-quarter profits.
Shares of the media and sports entertainment company scored a 2% rally on the earnings beat.
MSG said it earned $38.4 million, or 49 cents a share, last quarter, compared with a profit of $31.1 million, or 40 cents a share, a year earlier. Analysts had been calling for EPS of just 32 cents.
Revenue gained 3% to $412.4 million, exceeding the Street's view of $406 million. Operating margins expanded to 15.5% from 13.3%.
The company's results were powered by growth on the television front as MSG Media generated an 11% jump in revenue and a 53% surge in operating income. The division, which features MSG Networks, enjoyed higher affiliation rates and a $1.8 million increase in ad sales.
Sports revenue dipped 4% to $208.1 million, while operating income tumbled 68% to $8.1 million.
MSG said its overall results were hurt by the work stoppage in the NHL, which shortened the league's schedule to 48 games, limiting the ticket sales and TV appearances by the Rangers and other franchises.
Likewise, the year-earlier period was hurt by the work stoppage in the NBA, which shortened the Knicks' and other basketball teams' schedules to 66 games.
MSG said the final phase of the transformation project for the company's namesake Manhattan arena will begin after the end of the postseason for the Knicks and Rangers.
"With the approaching conclusion of this significant capital investment, long-term NBA and NHL collective bargaining agreements now in place, our recurring and increasing affiliation fee revenue base and a strong balance sheet, we believe our company is well-positioned to drive continued growth," MSG CEO Hank Ratner said in a statement.
Shares of New York-based MSG advanced 2.48% to $62.00 ahead of Friday's opening bell, putting them on track to build on their stellar 36.4% surge in 2013.