Kneeling NFL players earn $16M combined this season
A trio of NFL players have knelt during the national anthem this season, resuming protests against social injustice that have vexed President Trump for the last two years and left Commissioner Roger Goodell and other league officials scrambling for a solution.
Miami Dolphins wide receivers Kenny Stills and Albert Wilson have knelt during the national anthem every game this season. Carolina Panthers safety Eric Reid, who joined Colin Kaepernick during the original kneeling protests in 2016, resumed kneeling before his season debut in Week 5 last Sunday.
The three players are slated to earn a combined $16.5 million in 2018, or more if they meet certain bonuses. Under the NFL's current rules, none of the players will face fines or other disciplinary action for the protests.
Trump has repeatedly called on the NFL to impose stiff penalties on any player who fails to stand for the national anthem. Last July, the president suggested that players should face a one-game suspension for a first offense and a season-long suspension without pay for failing to stand a second time.
While NFL officials have made the development of a revised policy on player protests a top priority since last season, negotiations have failed to yield results.
The league introduced a policy last May that would have required players to either stand at attention during the anthem or wait in the locker room. Under that proposal, teams would have had the power to discipline players who knelt at their discretion.
However, the NFL reached a "standstill agreement" in July that effectively froze the policy after a report that the Miami Dolphins were considering four-game suspensions for on-field protests sparked strong criticism from the NFL Players Association. Further negotiations between the two sides have yet to produce a new policy.
While Kaepernick has remained in the public spotlight as the face of a major Nike marketing campaign, player protests have slowed this year after NFL officials promised to invest in social outreach efforts. A total of 14 players have held anthem demonstrations this year, choosing to raise their fists, sit on the bench or remain in the locker room during the pre-game ceremony.
Here's a breakdown of the players who continue to kneel.
Kenny Stills, Miami Dolphins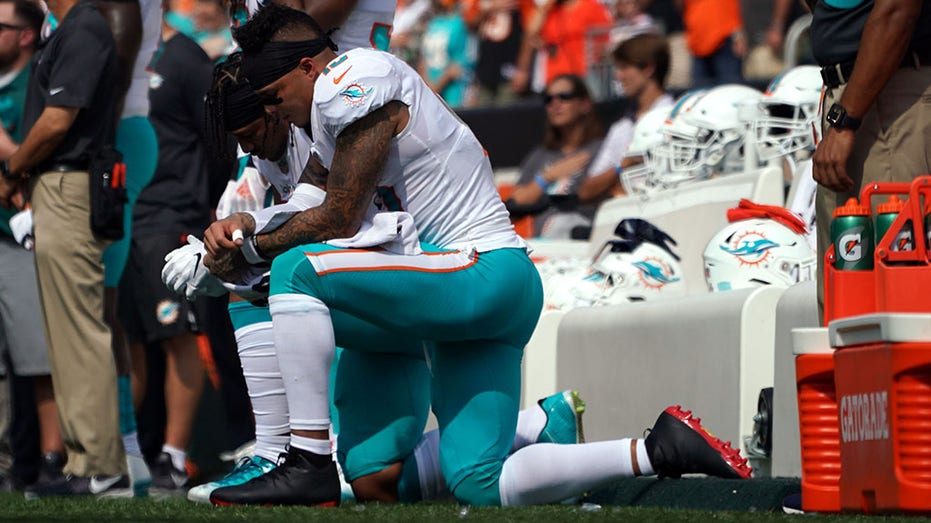 2018 salary: $8 million
Albert Wilson, Miami Dolphins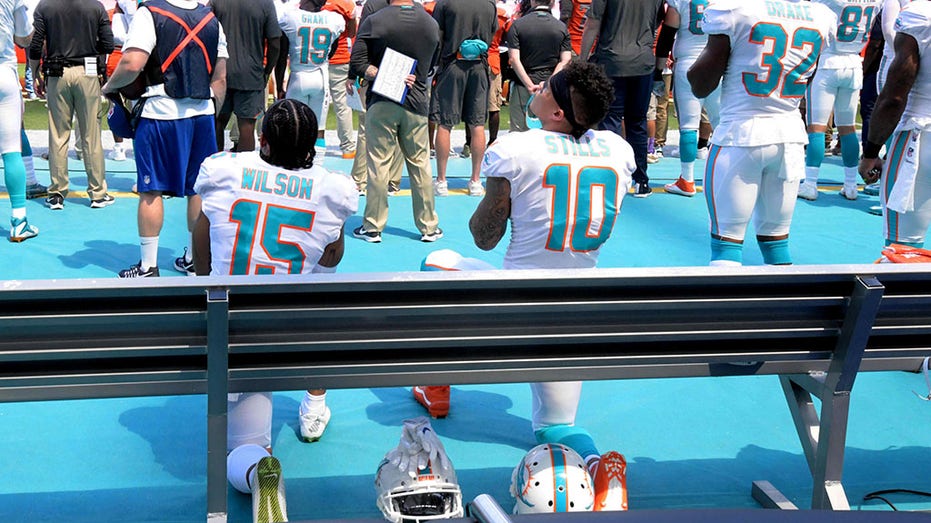 2018 salary: $7.5 million with bonuses
Eric Reid, Carolina Panthers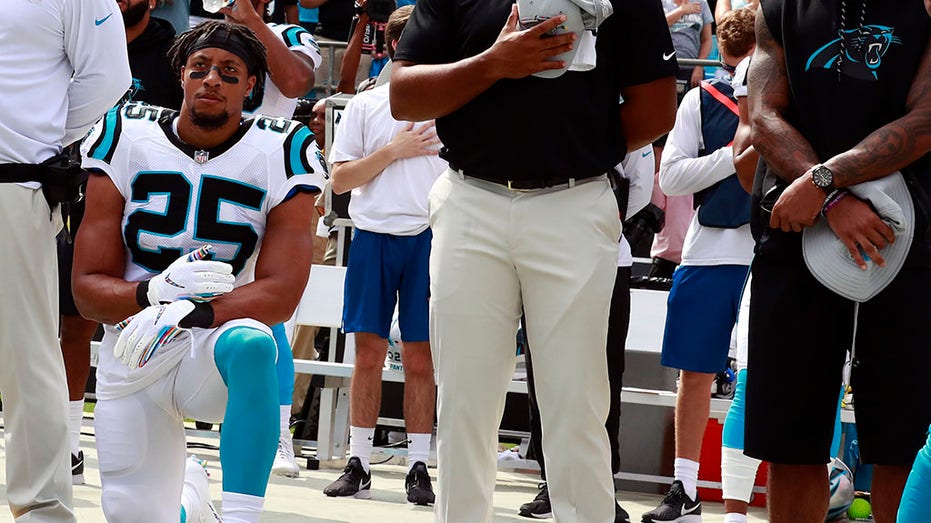 2018 salary: $1 million base salary, up to $1.9 million with bonuses