KKR Grabs Control of Sedgwick in $2.4B Transaction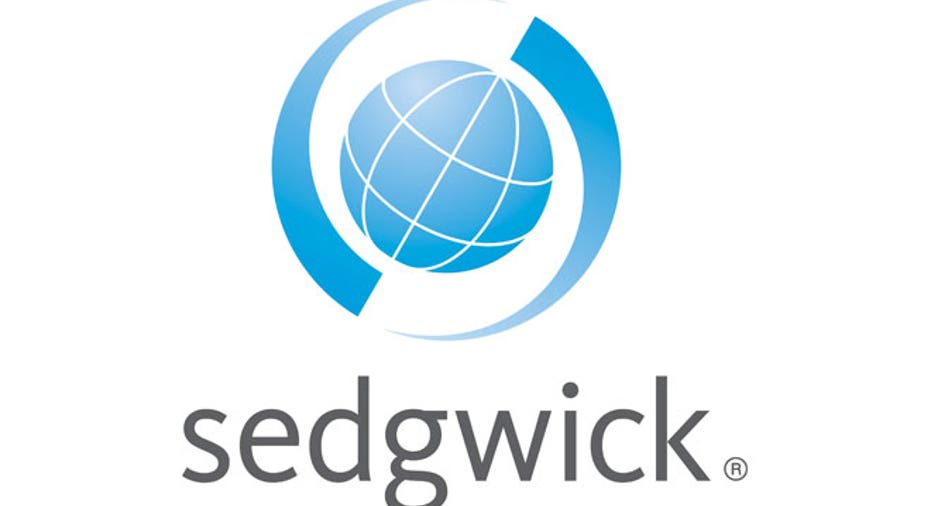 Hoping to capitalize on changes in the health-care industry, private-equity firm KKR (NYSE:KKR) reached a pact on Monday to acquire a majority stake in claims and productivity management company Sedgwick Claims Management Services for $2.4 billion.
The deal calls for KKR to acquire the majority stake currently owned by a group of investors, including PE firms Hellman & Friedman and Stone Point Capital.
Based in Memphis, Sedgwick calls itself the leading North American provider of innovative, technology-enabled claims and productivity management solutions.
The privately held company handles more than 2.1 million claims a year and has responsibility for claim payments totaling more than $11 billion. It specializes in workers' compensation, disability, managed care, professional liability, Medicare compliance and credit-card claims.
"This is a critical time for employers as they adjust to an evolving health care delivery model, the shifting demographics of the workforce and a multitude of additional challenges," Tagar Olson, head of KKR's financial services investment practice, said in a statement. "Sedgwick has an exceptional management team, a strong track record of innovation and the technology-driven solutions to address these challenges."
The deal is expected to close during the first quarter of 2014, subject to regulatory and other approvals.
KKR said equity for the investment is being provided largely from its North American XI fund. The firm also secured financing for the transaction from a number of big banks, including UBS (NYSE:UBS), Deutsche Bank (NYSE:DB), Morgan Stanley (NYSE:MS), Mizuho (NYSE:MFG) and its own KKR Capital Markets.
"We couldn't ask for a better partner in the next stage of Sedgwick's evolution," said Sedgwick CEO David North. "KKR has an exceptional record of investing in financial services companies and will be a valuable strategic resource for our organization."
Shares of New York-based KKR were inactive in Monday's premarkets but have rallied about 45% over the past 12 months.