King of cost cuts, Pouyanne readies Total for new growth era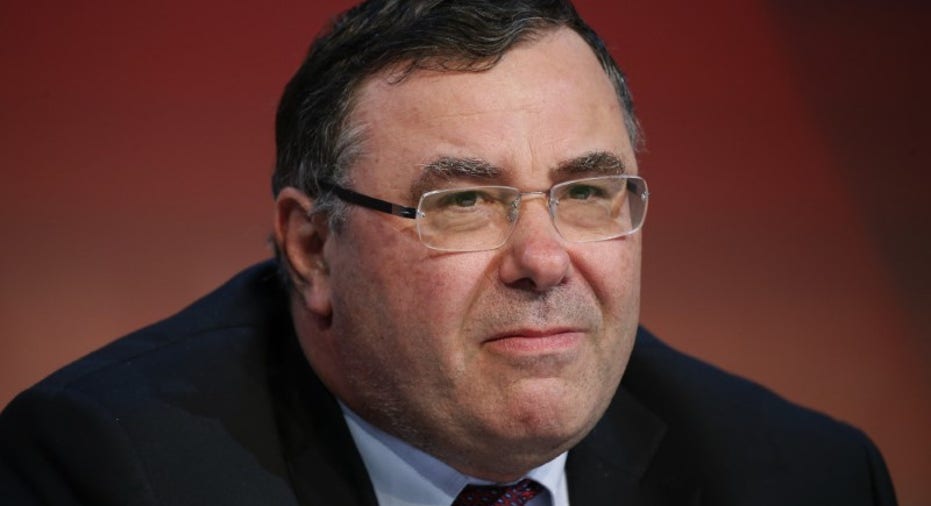 When Patrick Pouyanne took over as the head of Total's loss-making refinery division in 2011, he demanded a breakdown of costs for every single unit.
He was told such details didn't exist.
Frustrated, he sent his lieutenants to produce numbers showing which units of the French oil major were performing well and which needed urgent cost cuts to stop hemorrhaging profit.
Brutal cost-cutting became Pouyanne's trademark and has served him well ever since - he turned around the refining unit, more than doubling net income in just three years.
Today Pouyanne, who took over as Total's chief executive in 2014, is emerging from the worst oil price slump in a generation with his firm making more money than any of its peers except its much larger rival, U.S. oil giant ExxonMobil .
Pouyanne's relentless fight to cut costs has earned him respect from investors who want to see strong results in a poor market while pressing him for future growth plans.
"We are happy with Total's progression. Lower cash flow breakeven is a good thing and it is good to see they are progressing with new project development and defending future growth," said Jonathan Waghorn, fund manager at London-based Guinness Asset Management, which holds shares in Total.
Pouyanne, 53, was propelled to the helm of France's top listed firm after his predecessor, Christophe de Margerie, died in a plane crash in Moscow.
De Margerie, a bon vivant with connections to the French aristocracy and political elite, was widely seen as an ideal chief for the boom times as he won huge projects with big budgets.
But as oil prices collapsed soon after Pouyanne took over, the rugby-loving giant - he is 1.91-metre (six foot three inches) tall - was forced quietly to abandon de Margerie's "high-risk, high-reward" exploration strategy, in which the firm had poured $10 billion in a fruitless effort to find new reserves.
For Jason Kenney, an equity analyst at Santander, Pouyanne's big achievement was to bring about a quick change of course at Total while preserving de Margerie's good relations with many nations.
"Pouyanne has built on these foundations but has brought a prudent commercial sense to the business that has helped see it through two very tough years - and strengthened Total to make it more 'future proof' than peers - with a differentiated growth and profitability outlook," Kenney said.
FLURRY OF PROJECTS
A key distinction between Total and its peers became evident last week when it reported $8.2 billion in adjusted net income for 2016 - almost on a par with Exxon, a company producing twice as much oil and gas as Total.
The figure came well ahead of much larger peers Shell and Chevron , which reported $7.2 billion and $1.8 billion respectively. Total also became the only major oil firm to raise its dividend over the past year.
According to Thomson Reuters data, five analysts currently rate Total as a "strong buy", 14 analysts a "buy" and 11 analysts a "hold". Only rival BP is rated slightly higher.
Total's shares, up around 24 percent over the last year, remain around 10 percent below their price on June 19, 2014, when the oil price peaked, but have outperformed peers like Chevron, Exxon and ENI over that period.
Like BP, Total has impressed the market with a record number of new partnerships and acquisitions over the past year - in an effort to make sure it doesn't run out of profitable projects.
But unlike BP, which irked the market this month by raising its breakeven oil price to $60 per barrel, Total is expected to break even at $50 including dividend, according to UBS.
During a year when oil prices crashed as low as $27 per barrel - down from over $100 in 2014 - Total went big after some projects as Pouyanne predicted the world would face a major oil shortage by 2020.
Total won the rights for Mexican oil blocks, bought U.S. gas assets from Chesapeake , started Laggan Tormore, a major field in the UK North Sea, agreed to invest in gas in Azerbaijan and bought into oil fields in Brazil, Qatar and Uganda.
"This is the right opportunity to launch new projects," Pouyanne, who worked for Total in Angola and Qatar, said this month while pledging moves on 10 new projects within 18 months.
RISKS IN PROJECT DELAYS
So far Pouyanne has been effectively harvesting results of giant projects launched under de Margerie several years ago.
For Jason Gammel, analyst at Jefferies, it means that one of the key risks for cost-obsessed Pouyanne will be in his ability to deliver on projects on time to preserve current output growth of over 4-5 percent - far above its peers.
"Delays in the start-up of the company's major projects, such as was the case with Total's giant Laggan Tormore gas field in the North Sea, are one of the biggest dangers to the stock," said Gammel who has a "hold" rating on Total.
Other risks include a further sharp fall in gas prices - of all new projects, Pouyanne has put a clear emphasis on low-cost gas and renewables developments.
"Whether we like it or not, the share of oil in the energy mix will decline by 2040, gas will increase and renewables will also climb sharply," Pouyanne said in January.
Longer term, Total aims to have 35-40 percent of its portfolio in oil compared to around 48 percent today, some 40-50 percent in gas and up to 20 percent in renewables and low carbon energies compared to 3-4 percent today.
If that drive involves political risks, Pouyanne has proven he can be a risk-taker - he agreed to stick with de Margerie's $20 billion Russian Yamal gas project despite Western sanctions.
Last year, Total also agreed a $1 billion gas deal with Iran, becoming the first major to return to the country after the easing of Western sanctions despite pledges from U.S. President Donald Trump to take a tougher stance towards Tehran.
Pouyanne was paid 3 million euros in 2015, less than Shell's Ben van Beurden's remuneration of 5.14 million euros or BP's Bob Dudley's $19.6 million.
But Pouyanne can rival many of his peers for political connections. Son of a customs officer, he graduated from France's most prestigious Ecole Polytechnique college to become adviser to ex-Prime Minister Edouard Balladur.
He later became chief of staff to ex-Premier Francois Fillon, whose campaign for this year's French presidential election has run into trouble after prosecutors opened an investigation into alleged payments made to his wife for a suspected fake job.
(Editing by Dmitry Zhdannikov and Adrian Croft)