King Digital third-quarter profit drops but beats estimates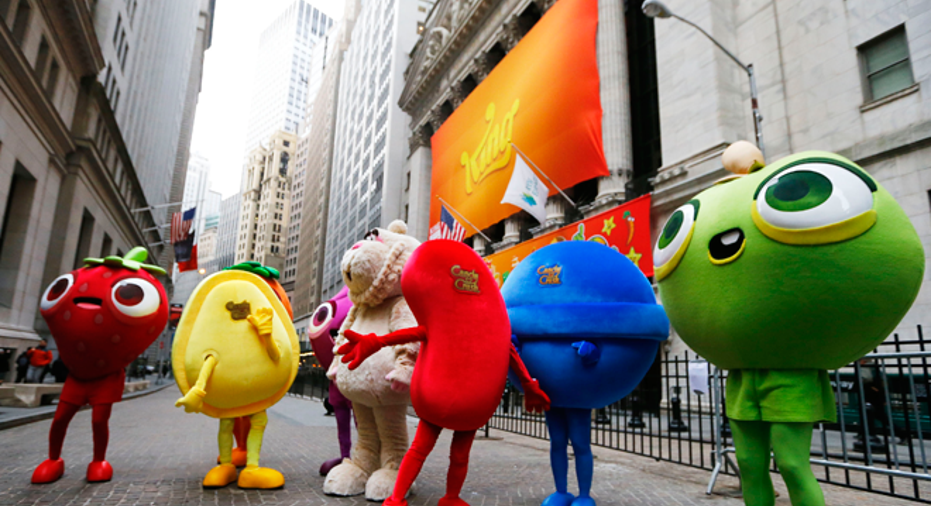 Social and mobile game company King Digital Entertainment Plc (NYSE:KING) reported lower non-GAAP profit as sales from its "Candy Crush Saga" title continued to shrink.
On a non-GAAP basis, it reported third-quarter adjusted net income of 56 cents per share, which was less than 70 cents per share a year ago but more than analysts' estimate of 47 cents per share.
The company, which went public in March, reported revenue of $514.4 million for the third quarter ended Sept. 30. This fell from $621.2 million in revenue a year ago but topped analysts' expectations of $495 million, according to Thomson Reuters I/B/E/S.
King shares were up 4 percent in after-hours trading after closing at $13.19 on the New York Stock Exchange.
(Reporting by Malathi Nayak; Editing by Cynthia Osterman)