King Competitor SGN Plans IPO as Gaming Heats Up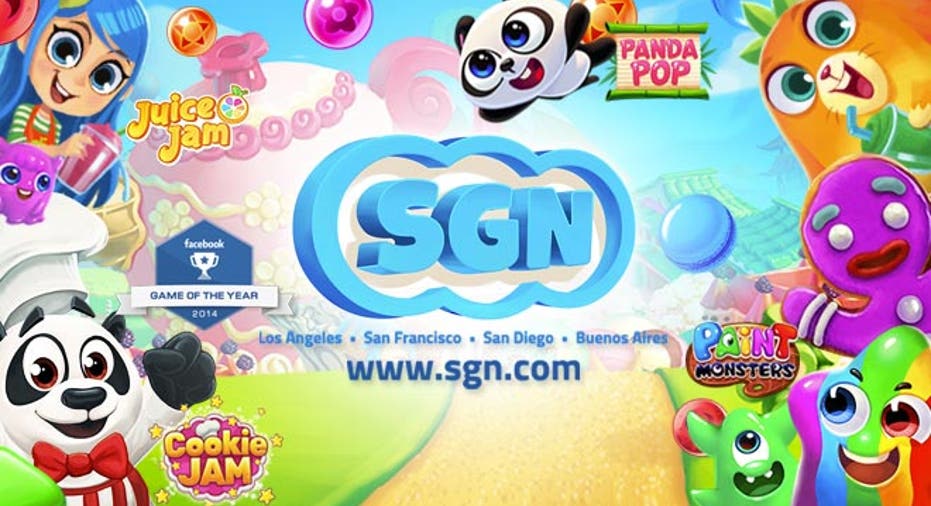 SGN (Social Gaming Network), the maker of popular gaming apps Cookie Jam and Panda Pop, told FOXBusiness.com that the company is preparing an IPO. This competitor of Zynga (NYSE:ZNGA), King (NYSE:KING) and Glu Mobile (NASDAQ:GLUU) says that it is looking to enter the public markets by early 2017.
When asked about IPO possibilities, CEO Chris DeWolfe said  that it's "definitely in the plans." He said he could see an offering "easily happening in 24 months."
Already profitable, SGN is projecting $280 million in revenue this year, a nearly 300% increase from its $100 million in revenue last year. DeWolfe says SGN's profits are in the "tens of millions." The company's games have been downloaded over 500 million times.
"We don't see our growth slowing down at all," said DeWolfe.
Los Angeles-based SGN has its roots in MySpace. DeWolfe co-founded MySpace and led the company through its heydey until 2009. DeWolfe then co-founded SGN in 2010 along with several former MySpace executives.
Like social media, the games business can be difficult to maintain traction. Games will often be at the top of the charts for months and then take a dive when users move onto a new game.
DeWolfe said that while some companies try to reinvent the wheel with new games, SGN tries to innovate within their existing games. They work to add new themes and create challenges so that users do not get bored with the apps.
He says that SGN even employs three people with Ph.D's in math, "making sure that any one level isn't too easy or too hard to get through."
Both King and Zynga have faced obstacles as public companies. Zynga was more reliant on web users and is said to have missed opportunities in mobile gaming. King, the maker of Candy Crush, has fared better, but it faced investor concern that too much of the revenue was tied to one game.
"There has been no appetite for game IPOs," said Sam Hamadeh, CEO of private capital research firm, Privco.  "It's a hit driven business."
DeWolfe said that SGN is more focused on revenue than some of the other gaming companies, a competitive landscape which also includes Kabam, Machine Zone and Supercell.  He predicts that SGN's top games will each make billions of dollars.
DeWolfe said he applies much of what he learned from MySpace to what he is doing today. "We created the biggest website in the world and had a blast doing it."
*This story was updated to include comments from Privco.