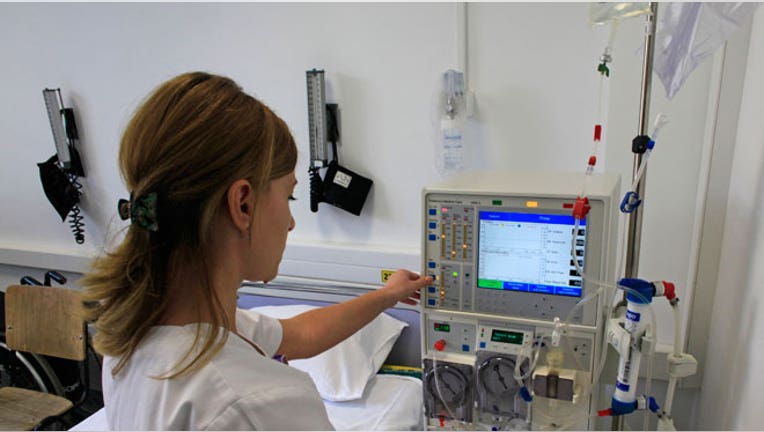 Hospital operator Kindred Healthcare Inc went hostile with its $533 million offer for Gentiva Health Services Inc on Thursday, after Gentiva rejected the bid saying it expected to generate more value as a standalone provider of home healthcare services.
Kindred said Gentiva was unwilling to discuss a potential deal to create a company with adjusted annual revenue of about $7.2 billion that would offer the full spectrum of patient care, from hospitals to outpatient facilities to the patient's home.
Kindred offered to pay $14 per share - equally split in cash and stock - to Gentiva stockholders, representing a premium of 64 percent to the stock's closing price on Wednesday.
Including debt, the deal was valued at $1.6 billion.
Kindred said it was willing to increase its offer to make it an all-cash deal if Gentiva so elected.
The company said it "strongly believes" that many of Gentiva's shareholders, and "in particular the greater than 20 percent who are also shareholders of Kindred, would support the transaction and favor the stock of the combined company".
Gentiva's shares jumped 59 percent to $13.56 in premarket trading on Thursday. Kindred's shares were unchanged from their close of $21.92 on Wednesday.
Kindred's offer is the latest in a string of healthcare deals and unsolicited offers that have been announced over the past few weeks, already making 2014 the busiest year for acquisitions in the sector.
Gentiva, whose shares have fallen 31 percent since the beginning of 2014, has been struggling with federal budget cuts and changes in Medicare reimbursement rates brought on by President Barack Obama's healthcare law.
Citi is acting as financial adviser to Kindred and Cleary Gottlieb Steen & Hamilton LLP is acting as its legal adviser.