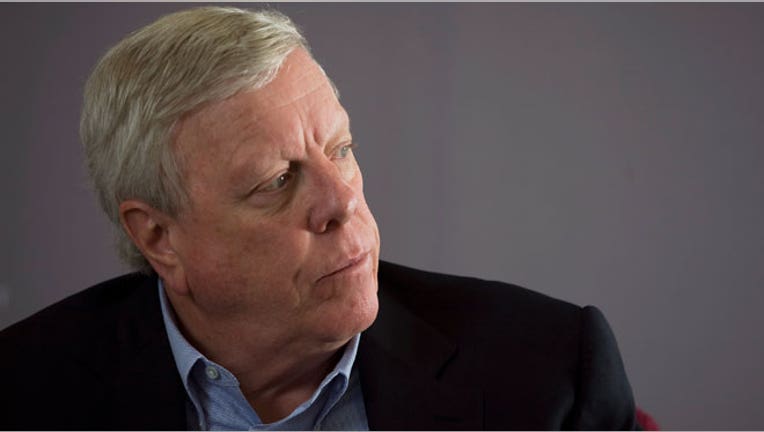 Kinder Morgan Energy Partners (NYSE:KMP) said Friday it scrapped plans for a $2 billion oil pipeline that would have connected refiners in California to a supply of West Texas crude oil.
The firm was looking for Valero Energy (NYSE:VLO), Tesoro (NYSE:TSO) and other West Coast refiners to take oil from its planned Freedom pipeline, but refiners concluded that getting crude by train gives them greater flexibility.
As a proposed project, the Freedom pipeline was subject to receiving sufficient interest and commitments from potential shippers during an "open season" process, which is used to gauge market interest in potential oil and gas projects.
"At Kinder Morgan, we don't believe in the concept of build it and they will come," Mark Kissel, Kinder Morgan's West Region Gas Pipelines President, said in a statement. "We stated at the outset that we would not move forward with the project without customer support, and we did not receive enough interest for us to commit to building the project at this time."
Kinder Morgan said it will focus in the short run on providing crude-by-rail at various West Coast and Texas locations.
"We are committed to providing service into and out of these key markets in whatever form our customers wish," Kissel added.
The Freedom pipeline was proposed in April as a way to transport as much as 277,000 barrels a day of the growing amount of light, sweet crude being produced in Texas to southern California. That area is currently dependent on more expensive oil shipped from Russia, Ecuador and at least a dozen other countries.
Alternatively, crude oil is transported from North Dakota, south Texas and other areas of production by rail. Refiners felt that bringing west Texas crude oil using the Freedom pipeline would cost about the same as shipping crude from North Dakota's Bakken formation, but without a long-term pipeline contract.
San Antonio, Texas-based Valero, the world's largest independent refiner, took on a $30 million project to add rail capacity at its refinery in Benicia, Calif.
Tesoro is one of the biggest proponents of shipping crude via railcar. Last month, it unveiled a $100 million joint venture with freight company Savage Cos. to ship another 120,000 barrels a day of crude from the Bakken to the company's West Coast refineries by rail and barge.
Shares of Kinder Morgan were trading 1.5% lower at $83.55 Friday afternoon.