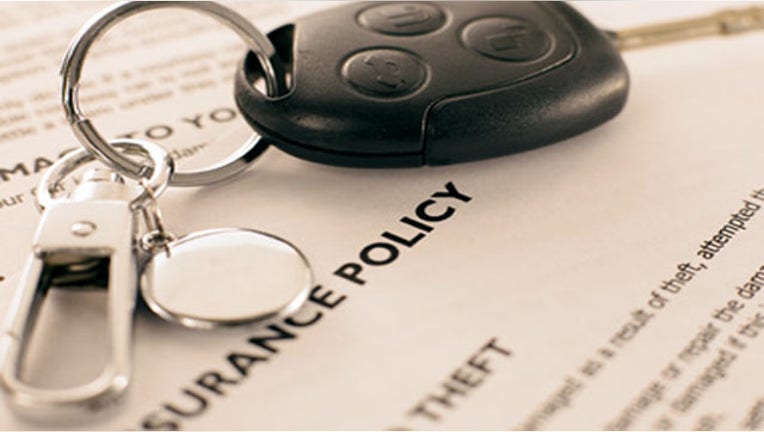 Question: I want to drop two of my kids off of my policy and add on a new one. The two don't live with me anymore or drive my insured cars on a regular basis.  Will my insurance company let me drop the kids off my policy but let me give them permission to drive my cars if they come to visit?
Answer: If two of your children are grown and have moved out of your home, then you should be able to remove them from your car insurance policy.  Insurance companies normally require that you list on your policy only drivers who live in your household -- or drive your insured vehicles on a frequent basis.
Once your children become adults and no longer live with you, then you shouldn't be required to insure them on your auto policy.  If they come home to visit and use your car from time to time, then they would typically be looked at as just another permissive user of your vehicle.  With most policies, this means they would be covered without being specifically listed on your policy.  (See "Who can drive your car?")
Removing young adults from your car insurance policy could save you money, since younger drivers tend to cost more to insure due to their immaturity behind the wheel and lack of experience.   But it can also be hard with some car insurance companies to get a child off your policy.
Depending upon your insurance company's rules, it may require proof that the child has moved out.  If you request that two of your children be dropped from your auto insurance policy, it's likely that your insurer will ask you to provide proof of each child's new permanent address and/or information (or even a copy of) each child's own car insurance policy.
Your insurance company isn't trying to be nosy, just protecting itself.  It doesn't want to be exposed to any risks from drivers that your insurer was led to believe no longer lived in your home.
By verifying that these children are no longer living with you and have their own car insurance coverage, the insurance company will feel comfortable dropping them from your policy.
After these children are off your policy, your rates will no longer reflect them as drivers and thus you may see a reduction in premiums.  If you have another child who is being licensed and added to your policy at the same time, then your premiums may stay the same or even go up.  (See "What a teenager does to your car insurance rates")
Confirm with your car insurance company that your policy extends to permissive users, such as a child who has moved away.  Some policies only cover named drivers, and if that is the case then your children, neighbors or other relatives that would like to borrow your car could not since they wouldn't have insurance coverage on them.  (See "7 gotchas of cheap car insurance")
When you make any changes to your car insurance policy, such as adding or removing drivers, it's a great time to comparison shop and make sure you're getting the cheapest car insurance rates possible.  By comparing quotes with several auto insurance providers, you can save hundreds, if not much, much more.  (See "3 ways to save big on car insurance")
The original article can be found at CarInsurance.com:Kids moved out? You may have to prove it