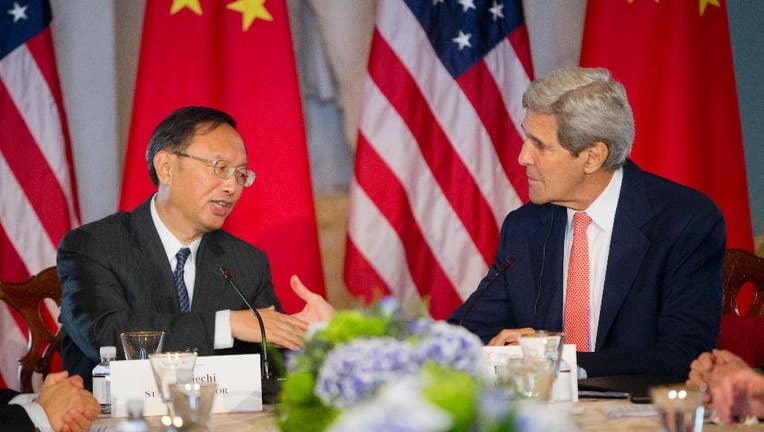 Secretary of State John Kerry says China has agreed to work with the U.S. to complete a code of conduct on cyber activities.
Kerry was speaking after two days of talks on security and economy, amid tensions over allegations of state-sponsored cybertheft by China that have strained relations.
Kerry said the U.S. is deeply concerned about intrusions that have raised security questions and harmed U.S. businesses. He said the U.S. and China should be working together for a shared understanding of appropriate state behavior in cyberspace.
State Councilor Yang Jiechi said China is cracking down on hacking and is ready to cooperate with the U.S. on cybersecurity. But he urged the U.S. to "respect facts."
China has recently denied allegations it was behind a massive breach of U.S. federal personnel records.