Kentucky Derby Betting Odds: Classic Empire, Always Dreaming Among Favorites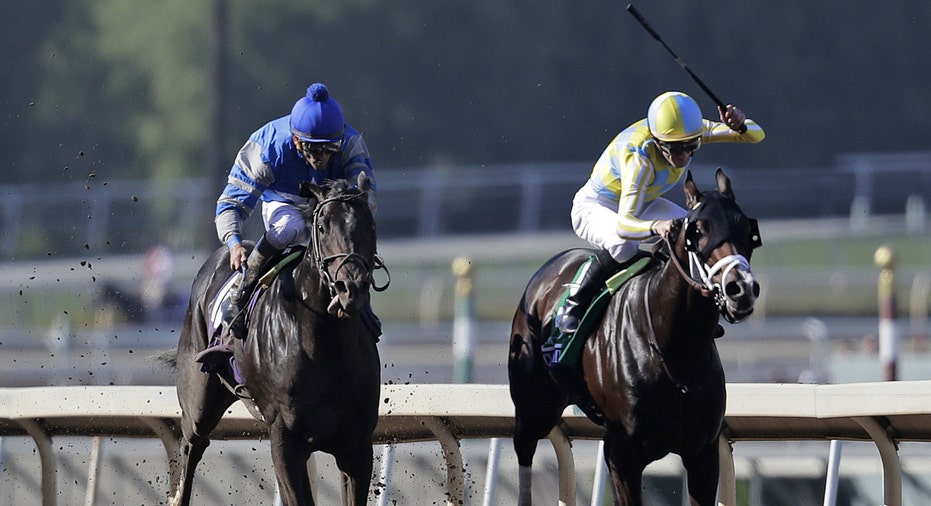 With the 2017 Kentucky Derby at Churchill Downs in Louisville just days away, Classic Empire and Always Dreaming are among the favorites to take home the first jewel of horse racing's Triple Crown on Saturday.
Online sportsbook Bovada.lv listed Classic Empire as a 9/2 favorite to win the premier event as of April 19, despite a series of injuries that have hampered the three-year-old male's racing efforts so far in 2017, according to ESPN. Owner John C. Oxley tasted victory at Churchill Downs in 2001, when his horse Monarchos won that year's Kentucky Derby.
Always Dreaming ranks just behind the favorite, with 5/1 odds of winning this year's event. Vincent Viola, the Virtu Financial founder and owner of the NHL's Florida Panthers, has a partial stake in the horse. Irish War Cry (13/2), McCraken (10/1) and Gunnevera (12/1) round out this year's top contenders.
While many sportsbooks offer bets on the Derby Day and its signature race, Churchill Downs-owned TwinSpires is the event's official online and mobile betting partner. In addition to taking bets the day of the race, TwinSpires offers "futures" wagers that allow gamblers to place money on the horse of their choice before the field is finalized.
The online sportsbook took $26.8 million in bets for the full Kentucky Derby Day program in 2016, including a $16.6 million on the Derby race itself. The latter today was a 22% increase over the previous year.
Overall, Churchill Downs took $192.6 million in bets last year, including $124.7 million on the main event. Both totals were down slightly compared to the track's record haul in 2015, when the legendary horse American Pharaoh began his successful quest for the Triple Crown.