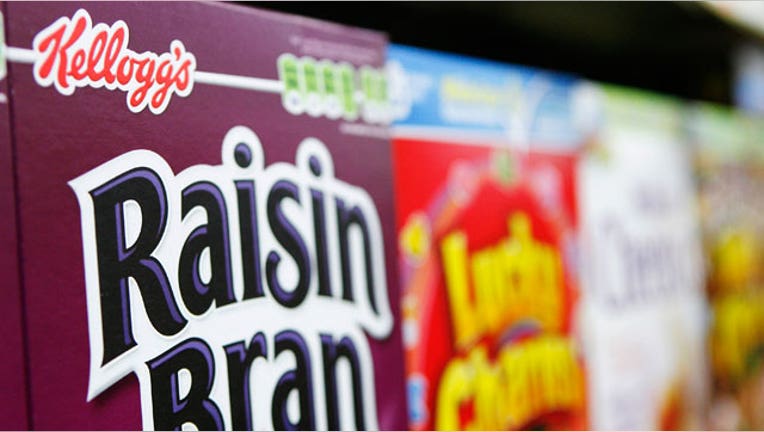 Kellogg (NYSE:K) posted a second-quarter bottom-line beat on Thursday but warned that softer-than-hoped demand in the U.S. would likely weigh on full-year sales growth.
The Battle Creek, Mich.-based maker of cereals like Special K and Froot Loops and snacks such as granola bars and Pop Tarts reported earnings of $352 million, or 96 cents a share, compared with a year-earlier profit of $324 million, or 90 cents.
Excluding one-time items, Kellogg said it earned a dollar a share, two cents ahead of average analyst estimates in a Thomson Reuters poll.
Revenue for the three-month period ended June 29 was up 6.9% to $3.7 billion from $3.5 billion a year ago, narrowly below the Street's view of $3.8 billion.
"While sales growth has been slower than we anticipated in developed markets, particularly the U.S., the work we have been doing on our cost base has enabled us to offset the impact," Kellogg CEO John Bryant said in a statement.
Meanwhile, more than a year after buying Pringles for $2.7 billion from Proctor and Gamble (NYSE:PG), Kellogg said the integration has "gone very well."
However, Kellogg lowered its sales growth expectation to 5% citing slower-than-expected growth in developed markets, particularly the U.S. It reaffirmed its non-GAAP EPS of $3.84 to $3.93, mostly above the consensus view of $3.84.
Shares of the cereal giant were down more than 1% in early trade to $65.45.