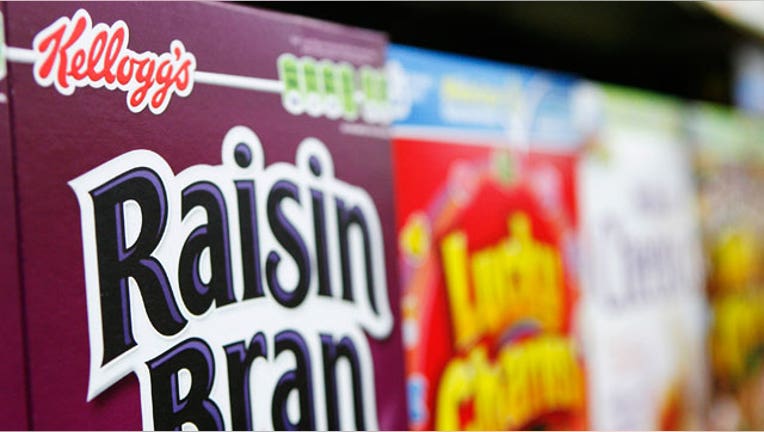 Kellogg (NYSE:K) posted weaker-than-expected fourth-quarter earnings and predicted tepid growth on Thursday as it continues to face challenges in its traditional North American cereal business.
The Frosted Flakes and Froot Loops maker, which competes in the cereal category with General Mills (NYSE:GIS), reported net income of $818 million, or $2.24 a share, compared with a year-earlier loss of $32 million, or 9 cents.
Excluding one-time acquisition costs for Pringles and adjustments related to its pension plans, the Battle Creek, Mich.-based snacks company said it earned 83 cents, topping average analyst estimates in a Thomson Reuters poll by a penny.
"Our Pringles business had an excellent year in 2013, although we continue to face challenges in some of our developed cereal businesses," Kellogg CEO John Bryant said in a statement.
However, revenue for the three-month period ended Dec. 28 fell 1.7% to $3.5 billion from $3.56 billion a year ago, a sliver below the Street's view of $3.52 billion. Sales declined by 2.8% in its key North America segment as demand dwindled in its breakfast category.
Kellogg projected internal net sales growth of 1% in fiscal 2014, with profits staying flat or rising by 2%. Its shares were down about 1% to $56.82 in recent trade, flirting with a 52-week low.
The company continues to execute its four-year restructuring strategy dubbed Project K designed to improve efficiencies. Bryant said the expectation is that over time Project K begins to provide Kellogg the fuel needed to drive growth across its business "in the years to come."