Kellogg 2Q Trumps Wall Street on Higher Prices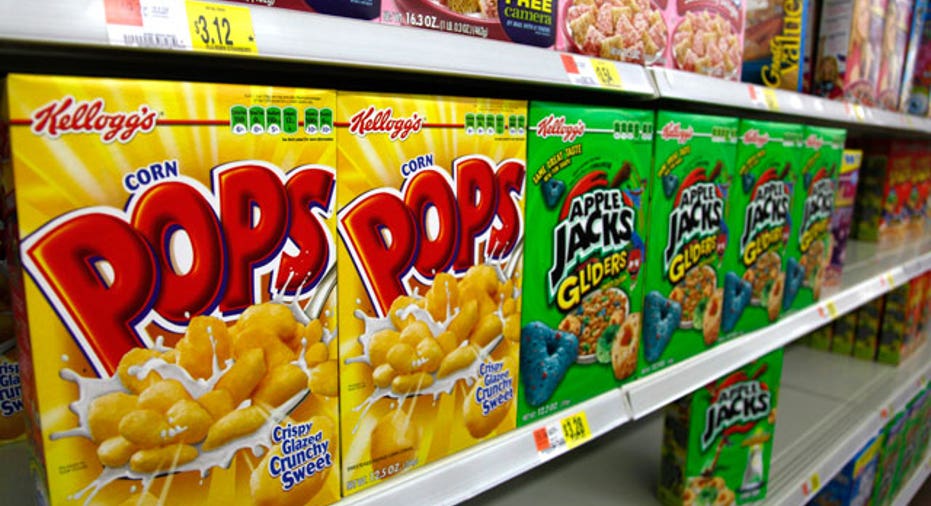 Building on price innovations and new products, Kellogg (NYSE:K) reported on Thursday a stronger-than-expected 14% gain in second-quarter profit.
The Battle Creek, Mich.-based maker of cereals and snacks posted net income of $343 million, or 94 cents a share, compared with $302 million, or 79 cents a share, in the same quarter last year.
The results were ahead of average analyst estimates polled by Thomson Reuters of 91 cents.
Revenue for the three months ended June 30 was $3.4 billion, up 11% from $3.06 billion a year ago, beating the Streets view of $3.3 billion.
While the results were compared with a soft second-quarter in 2010, Kellogg said the strong results also reflect innovation and improved prices that helped to offset higher input costs.
We continue to build momentum as demonstrated by our solid first half top-line results, Kellogg CEO John Bryant said in a statement.
During the last period, the maker of Cheez-It and Keebler-brand products booked 8% sales growth to $2.2 billion in its North America segment, lifted by stronger prices and recently launched products. International sales grew 16% to $1.2 billion.
Reflecting the optimistic results, the company expanded its fiscal guidance on sales growth to a range of 4% to 5%, which it says will offset anticipated higher cost pressures.
As we look to the back half of 2011, we expect continued sales growth driven by price and mix and are confident in our innovation line up and commercial plans, Bryant said.
Kellogg expects 2011 earnings in the range of $3.42 to $3.49 a share. Wall Street is forecasting a profit of $3.49 a share.