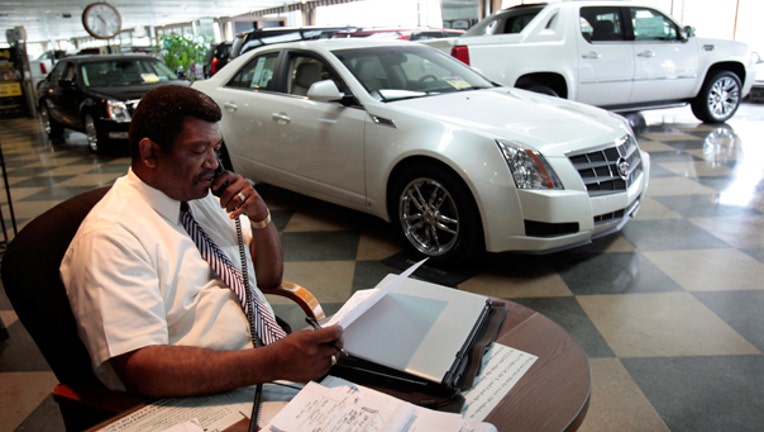 Want a car that's big on the hip factor but affordable on a small budget? Kelley Blue Book points to the Hyundai Veloster, the Ford Focus and the Kia Soul, among others, as the "coolest" new cars of 2013 that cost less than $18,000.
Jack R. Nerad, KBB's executive director and market analyst, says the top 10 list is based on style, performance and affordability. In this case, affordability means less than $18,000, which KBB.com's editors decided is a reasonably cheap price for a vehicle seen as "fun to drive and fun to own."
"While many inexpensive cars are decidedly uncool, the world's manufacturers are putting more personality and distinction into their lower-priced offerings," Nerad says in a statement. "Not only have small cars never looked so good, but they have also never been more filled with cool content."
Here is KBB.com's top 10 list of 2013 models under $18,000:
1. Hyundai Veloster
2. Ford Focus
3. Kia Soul
4. Honda Fit
5. Dodge Dart
6. Mazda Mazda3
7. Fiat 500
8. Volkswagen Jetta
9. Honda Civic
10. Chevrolet Spark
Securing your new ride - and a car insurance discount
If you decide to buy a new car, or even if you already own one, consider safeguarding against theft. Anti-theft devices deter crooks but may also earn you a discount. Although the savings differ from company to company and state to state, auto insurance discounts should range from 15 percent to 20 percent, according to the National Association of Insurance Commissioners. (See: "Anti-theft devices zap car insurance rates.")
Allstate, for one, offers a 10 percent anti-theft discount. Commerce, a smaller insurer, says on its website that the discount can reach 36 percent if you install an anti-theft device approved by the company. Some insurance companies, such as Esurance, will automatically apply your auto insurance discount to your car insurance quote if your car comes equipped with anti-theft devices. (See: "Hot wheels: Metro areas with most stolen cars."
Safety can mean savings on car insurance
Being safe is cool, too, and KBB points out that newer automobiles, including those on its list, are safer than in past years. Even budget-models come with standard safety features such as anti-lock brakes and multiple airbags, which may qualify you for a car insurance discount.
Safety discounts can range from 5 percent to 40 percent depending upon the type of safety feature, and are given for each device, so the discounts can be "stacked," says Penny Gusner, consumer analyst for CarInsurance.com.
Typically safety feature discounts apply to one or more of the following types of coverage:
Liability
Personal injury protection (PIP)
Medical payments
Collision coverage
Discounted features can include:
Anti-lock brakes
Traction-control system
Air bags
Seat belts
Daytime running lights
Crash-resistant doors
Electronic stability system or electronic stability control
Discounts for young drivers
Given the low price, the models on the KBB "Top 10 coolest cars" list may appeal to younger drivers. (See: "Cheap car insurance for young drivers.") Here are some discounts tailored for them:
Good student discount
Driving class discounts
Discounts for signing a parent-teen driving contract
Distant student discount
The original article can be found at Insurance.com:Kelley Blue Book's top 10 coolest cars under $18,000