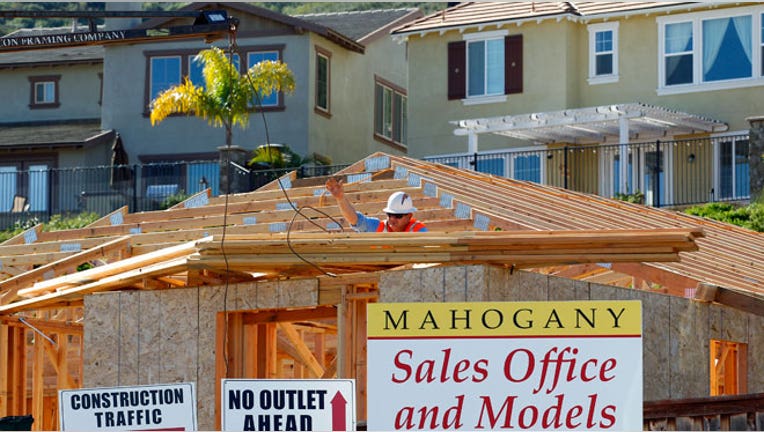 Energized by the long-awaited recovery in the housing market, home builder KB Home (NYSE:KBH) revealed a surprise third-quarter profit on Friday amid soaring deliveries and strengthening prices.
Shares of the Los Angeles-based company  jumped more than 2% in reaction to the stronger-than-expected bottom-line results.
KB Home said it earned $3.26 million, or 4 cents a share, last quarter, compared with a loss of $9.65 million, or 13 cents a share, a year earlier. Analysts had been bracing for a loss of 16 cents a share.
Revenue climbed 16% to $424.5 million, trailing the Street's view of $430 million. Gross margins expanded to 17.5% from 16.9%.
"It is clear that the recovery in housing is gaining momentum across the country as inventory levels are declining and home prices are on the rise," CEO Jeffrey Mezger said in a statement.
Mezger highlighted the turnaround in California, where he said the company is "seeing dramatic improvement" as strength in coastal markets "is now spreading inland" to Sacramento, the Central Valley and the Inland Empire.
Underscoring the improving housing market, KB Home said its backlog soared 18% year-over-year to 3,142 as of the end of the quarter. Revenue in backlog surged 33% to $744.7 million.
Deliveries jumped 7% to 1,720 homes, while net orders increased 3% to 1,900 units.
KB Home said its average selling price rose 8% to $245,100, marking its ninth consecutive quarter with a year-over-year increase. Prices were up 5% from the second quarter to $233,000.
Shares of KB Home rallied 2.29% to $13.41 Friday morning, giving them an eye-popping 2012 surge of 99%.