Kansas City Chiefs QB Patrick Mahomes Robbed at Gunpoint: Reports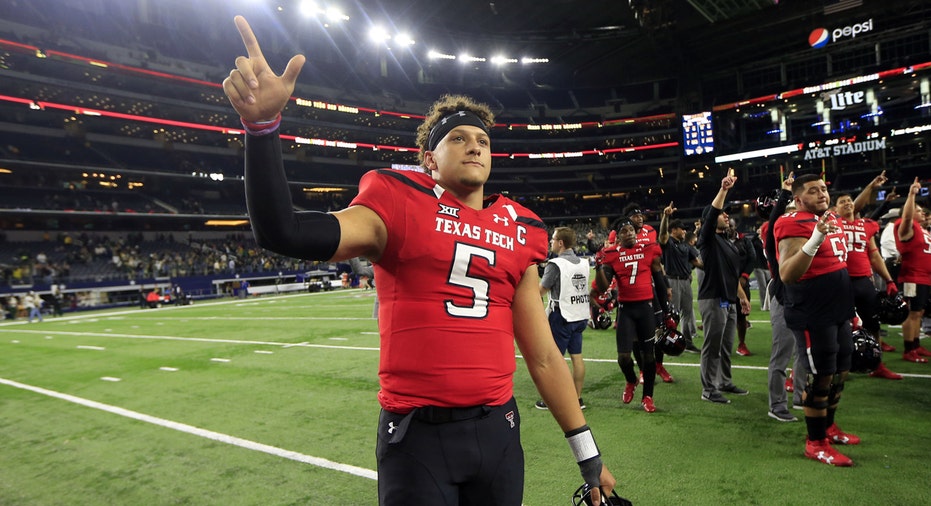 Kansas City Chiefs quarterback Patrick Mahomes II was robbed at gunpoint in Smith County, Texas last Friday, according to multiple reports.
Mahomes, whom the Chiefs selected 10th overall last month in the 2017 NFL Draft, was driving with several friends when a man in another vehicle pulled alongside his car, according to ESPN. The suspect exited his car and appeared to brandish a weapon while demanding the group, including Mahomes, turn over their valuables.
"We believe this offense was a completely random act and the suspect had no idea who he was robbing," a Smith County Sheriff's Office representative told ESPN. "He wasn't being targeted or anything."
Neither Mahomes nor his companions were injured in the incident. Police have arrested two men, Michael Pinkerton and Billy Johnson, in connection to the crime. Mahomes' wallet was later returned.
A Chiefs representative told ESPN the franchise is "thankful that Patrick and everyone involved are safe because that's what's important."
While Mahomes has yet to sign a contract with the Chiefs, the former Texas Tech standpoint is projected to earn more than $16 million over the next four years, as mandated by the NFL's rookie contract pay scale.