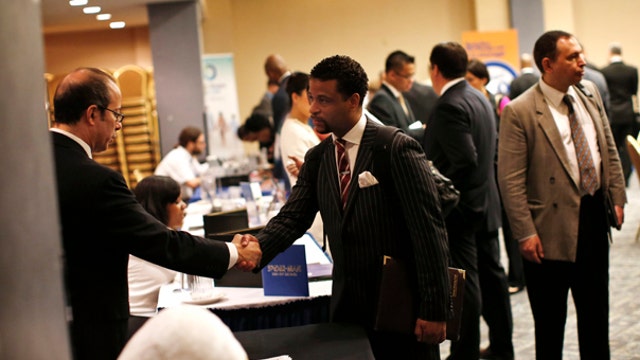 As the fast-food strikes that began last November in New York City continue to build momentum, hundreds of workers walked out in dozens of cities across the country Thursday in the name of higher pay and the right to unionize without retaliation.
In fact, one McDonald's in Detroit actually was forced to close down because its workers walked out, FOXNews.com reports.
Workers like 23-year-old Maya Sill, who works at a nearby Lincoln Park Checker's restaurant, walked out of their jobs today. Sill says she and her boyfriend both work at the chain, making $7.40 an hour, which isn't enough to raise their eight-month-old son.
"I get a money order for my rent, with my first check every month," Sill says. "Then I usually only have between $25 and $30 to stretch for two weeks. Then I have to buy diapers for my son, which are about $20. It's a big stretch right there."
Although she has a car, and work is just a five-minute drive away, she often walks in order to save cash.
Leading up to the holiday season, when demand for minimum wage workers in the retail world picks up, Sill says it's likely the strikes will continue to pick up steam.
"I walked off my job today to show my co-workers that it is okay to fight for a living wage," she says. "I can't raise my family off $7.40 an hour. The holiday season will be hard, because people will be trying to get more jobs."
The workers do have some high profile supporters, however, such as President Obama calling for a $9 minimum wage, as well as Sen. Barbara Boxer adding her voice to the fight earlier this week, pushing for a $10-an-hour federal minimum wage.
Until then, Sill says she will continue to literally throw all of her spare change into a bucket in her apartment to save up for emergencies. But she does admit that the wage the strikers are asking for is steep and unlikely to happen.
"I can't afford for anything to go wrong," she says. "I know you have some people who have degrees and things of that nature, and work, and don't even make $15 an hour. I'd be ok with just a raise, at $10 an hour—meet me there. I'd be more enthusiastic working if i knew that there was a union [backing me] and if there was any disrespect, I could do more than just go to my manager to complain about it."