Juniper Networks Banks on Barclays Exec as New CEO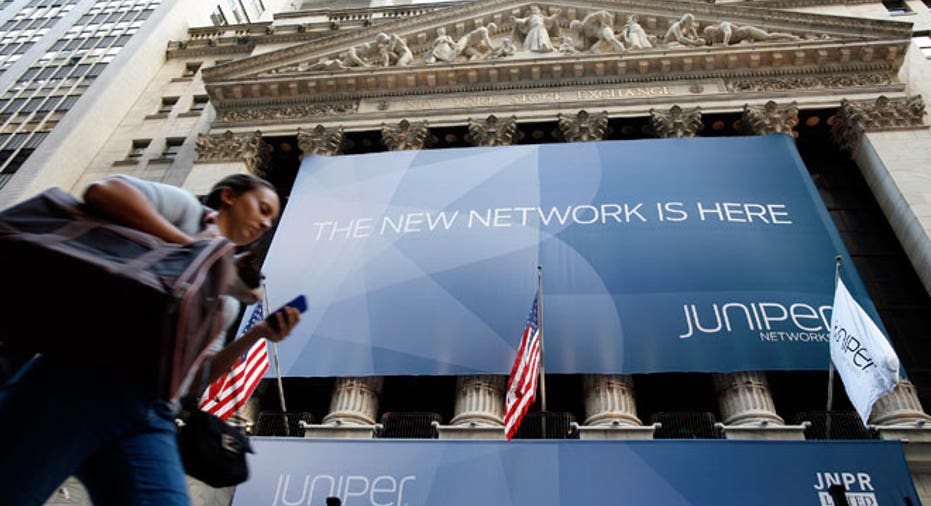 Networking gear maker Juniper Networks (NYSE:JNPR) is turning to the world of finance for its next CEO, announcing on Wednesday it has hired Barclays (NYSE:BCS) exec Shaygan Kheradpir as its new chief.
The move fills a hole at the top of Juniper's organizational chart after Kevin Johnson announced plans in July to retire as CEO.
Kheradpir comes to Silicon Valley from British banking giant Barclays, where he served as the chief operations and technology officer and sat on the company's executive committee. Kheradpir joined Barclays in 2011 and was in charge of technology and operations across the bank.
Prior to his stint at Barclays, Kheradpir served as chief information and technical officer at Verizon Communications (NYSE:VZ) between January 2007 and December 2010. During his time at Verizon, where he served as an original member of the management team, Kheradpir developed and implemented products and systems for the company's FiOS network.
"Shaygan has a proven track record of successful business operations and technology leadership, with industry knowledge and technical vision from the perspectives of both telecommunications service providers and global enterprises," Juniper Chairman Scott Kriens said in a statement.
Sunnyvale, Calif.-based Juniper said Kheradpir will take over for Johnson on January 1 and also join the company's board of directors.
"Juniper Networks delivers innovations that are transforming the way people interact, conduct business, and connect as a global community," said Kheradpir. "I am honored to lead this visionary organization and look forward to working with this group of dedicated and talented professionals to drive the next phase of the company's growth."
Wall Street gave Kheradpir a lukewarm welcome, driving Juniper's shares 0.99% lower to $19.40 Wednesday morning, compared with a 0.10% dip on the Nasdaq Composite.
Kheradpir will join a tech company that has struggled to keep up with the rest of the market in recent quarters. Juniper's share price has climbed about 12% over the past 12 months, compared with 20% for the S&P 500.
Last month, Juniper revealed a surge in third-quarter profits thanks to rising revenue and declining expenses