Judge Fines Bank of America $45 Million for 'Heartless' Treatment of Mortgage Borrowers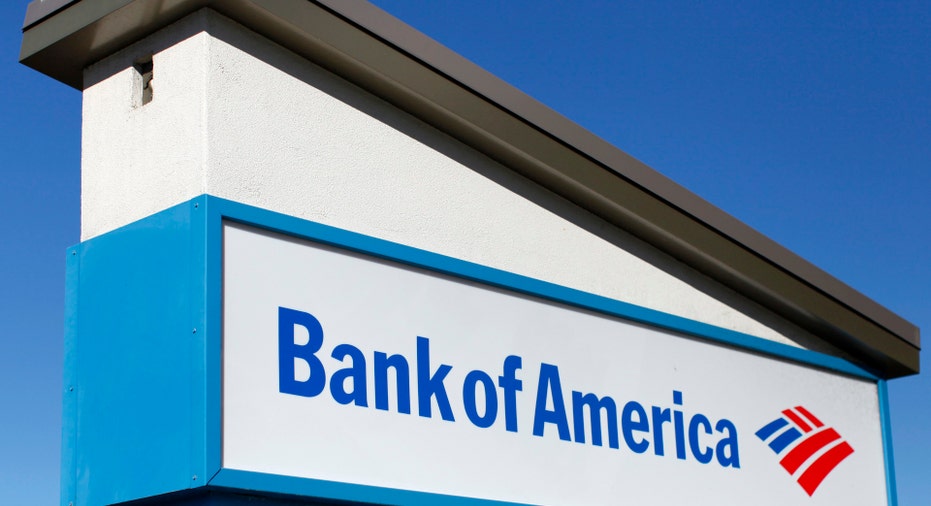 A bankruptcy judge issued a $45 million fine against Bank of America Corp., calling the bank's treatment of a California couple who fought to save their home "brazen" and "heartless."
Judge Christopher Klein of the U.S. Bankruptcy Court in Sacramento said the bank's mortgage modification process and mistaken foreclosure on Erik and Renee Sundquist's home left them in "a state of battle-fatigued demoralization."
The case brings renewed attention to the mortgage industry's loan servicing business. Judge Klein alluded to systemic problems, saying the bank had little incentive to alter the mortgage terms and "kill a goose that keeps laying 6 % golden eggs," referring to the interest rate that the bank collected.
The fine money, earmarked mostly for law schools and consmer advocacy organizations, is meant to be large enough that it won't "be laughed off in the boardroom as petty cash or 'chump change'," Judge Klein said in the ruling, published Thursday.
"It is apparent that the engine of Bank of America's problem in this case is one of corporate culture...not rogue employees betraying an upstanding employer," he added.
Bank of America spokesman Rick Simon said Tuesday that the couple's troubles began before new loan processes were established and called some of Judge Klein's findings "unprecedented and unsupported." He declined to say whether the bank will appeal.
"Regrettably, the customers had a challenging experience," he said of the Sundquists.
The Sundquists' trouble began in 2008 when the couple's construction business closed during the economic downturn and they bought a cheaper home outside of Sacramento. They borrowed roughly $590,000 from a lender later taken over by Bank of America with a promise from a loan official that they could request lower monthly payments.
The Sundquists stopped making payments in March 2009 after Bank of America officials said they wouldn't consider loan modifications for customers who were current on payments. In the following years, their roughly 20 loan modification requests "routinely either lost or declared insufficient, or incomplete or stale or in need of resubmission or denied without comprehensible explanation," the ruling said.
The couple filed for bankruptcy in June 2010. Filings halt foreclosure sales, but the ruling said the bank still improperly took over the home and gave them a three-day eviction notice. The couple moved out, and Ms. Sundquist was hospitalized with stress-related heart attack symptoms several weeks later.
Bank of America officials later reversed the sale. The couple wasn't formally notified of the change but moved back in several months later, the ruling said.
In the interim, the couple's homeowner association fined them $20,000 for dead landscaping.
"There comes a point at which this case is reminiscent of Watergate: the denial and coverup becomes worse than the crime," Judge Klein said of the bank's behavior after the foreclosure mistake.
The 107-page opinion included excerpts from Renee Sundquist's journal that documented harassing visits from bank-related officials and Mr. Sundquist's suicide attempt after the couple discussed their frustrations over the house.
Consumer advocacy experts said that Judge Klein's ruling is evidence of growing frustration that regulatory efforts to address mortgage servicer behavior have fallen short, despite new Consumer Financial Protection Bureau rules and a toughened stance by several state attorneys general.
In 2012, Bank of America and other top mortgage servicers promised to provide $17 billion worth of breaks to homeowners to settle accusations of sloppy foreclosure and mortgage practices.
"It's appalling," said Ira Rheingold, executive director of the nonprofit National Association of Consumer Advocates. "You would think after all this time and all the fines that have been paid already that [mortgage companies] might actually try to get it right."
Several other bankruptcy rulings in recent years have brought systemic problems in the mortgage industry into clear view.
In September, a Vermont judge fined a top mortgage servicer $375,000 for telling three homeowners who had caught up on their mortgage payments during bankruptcy that they still owed hundreds of dollars in fees. The fine marked the first sanctions issued to a mortgage servicer for violating a fee-noticing rule that was created in 2011 as a protection for bankrupt homeowners.
"What we're seeing here is courts questioning how sophisticated businesses, all of which have computers, can't manage to keep track of basic facts," said Nancy Rapoport, a law professor at the University of Nevada-Las Vegas.
In his ruling, Judge Klein said that the government's "regulatory system has failed to protect the Sundquists."
The judge awarded the couple nearly $1.1 million and clarified the amount they owe on their mortgage as $584,893.97.