Judge: Apple Conspired to Hike E-Book Prices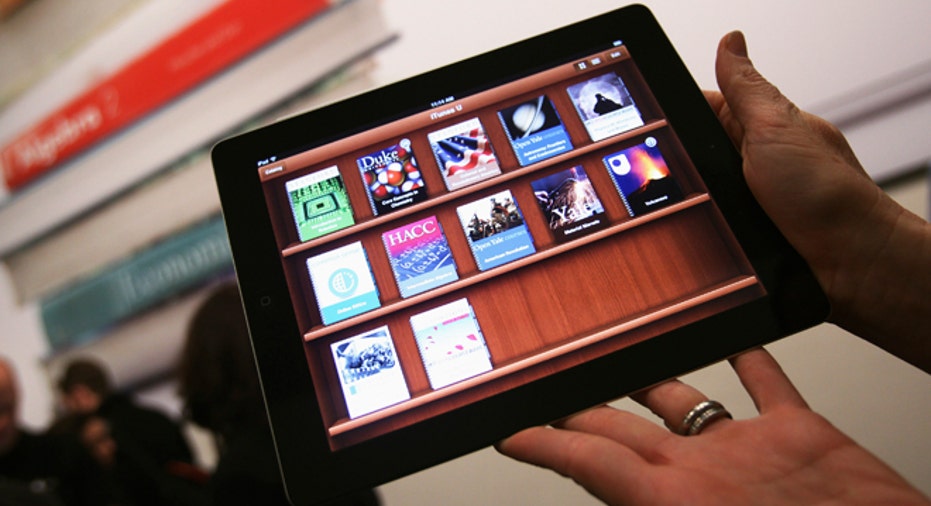 In a high-profile defeat for Apple (NASDAQ:AAPL), a federal judge ruled on Wednesday that the consumer electronics behemoth meticulously colluded with book publishers to drive up e-book prices.
The key decision paves the way for a potentially pricey penalty and follows a non-jury trial that wrapped up on June 20. Publishers also involved in the price-fixing allegations separately settled with the U.S. Justice Department earlier this year.
In a ruling that paints a picture of a vast conspiracy to transform the e-book industry, U.S. District Judge Denise Cote found that the U.S. and various states proved that Apple and the book publishers "conspired with each other to eliminate retail price competition in order to raise e-book prices" and keep them above $9.99.
Cote ruled that "Apple played a central role in facilitating and executing that conspiracy. Without Apple's orchestration of this conspiracy, it would not have succeeded as it did in the Spring of 2010."
"Apple seized the moment and brilliantly played its hand," the judge wrote.
Cote found that the evidence supported that Apple "conspired to restrain trade," violating Section 1 of the Sherman Act and several state statutes.
In a statement, Apple disclosed plans to appeal Wednesday's ruling and said it did "nothing wrong."
"Apple did not conspire to fix ebook pricing and we will continue to fight against these false accusations," the company said. "We gave customers more choice, injecting much needed innovation and competition into the market, breaking Amazon's monopolistic grip on the publishing industry."
Pending the appeal, Apple faces a trial to determine damages that could be paid to the U.S. government and various states.
"This result is a victory for millions of consumers who choose to read books electronically," Bill Baer, assistant attorney general in charge of the DOJ's antitrust division, said in a statement.
The DOJ presented evidence showing prices of e-books published by companies involved in the alleged price-fixing raised prices by an average of 18%.
"Companies cannot ignore the antitrust laws when they believe it is in their economic self-interest to do so. This decision by the court is a critical step in undoing the harm caused by Apple's illegal actions," Baer said.
In the ruling, Cote said that before Apple even met with its first publisher in mid-December 2009, it was aware of the fact that the "Big Six" of U.S. publishing wanted to raise e-book prices above the $9.99 prevailing price charged by Amazon.com (NASDAQ:AMZN) for bestsellers and newly-released hardcover books.
Apple "assured" the book publishers it was "willing to work with them" to boost e-book prices, Cote said.
"Apple and the Publisher Defendants shared one overarching interest -- that there be no price competition at the retail  level," the judge wrote.
Shares of Cupertino, Calif.-based Apple dipped 0.04% to $422.16 Wednesday morning in the wake of the ruling, extending their 2013 slump to 21%. Amazon.com (NASDAQ:AMZN) was recently off 0.21% to $290.92.
In March, Cote tipped her hand that she was leaning toward deciding in favor of the U.S. by urging Apple to settle with the government.
That's exactly what the publishers did, agreeing to collectively pay $160 million in penalties. The publishers were Lagardere's Hachette Book Group, Pearson's (NYSE:PSO) Penguin Group, CBS's (NYSE:CBS) Simon & Schuster, Macmillan and News Corp.'s (NASDAQ:NWSA) HarperCollins.
News Corp. recently separated itself from FOX Business parent 21st Century Fox (NASDAQ:FOXA).
FOX Business reporter Adam Samson contributed to this report.