JPMorgan's $2B Trading Loss Sends Chill Through Banking Sector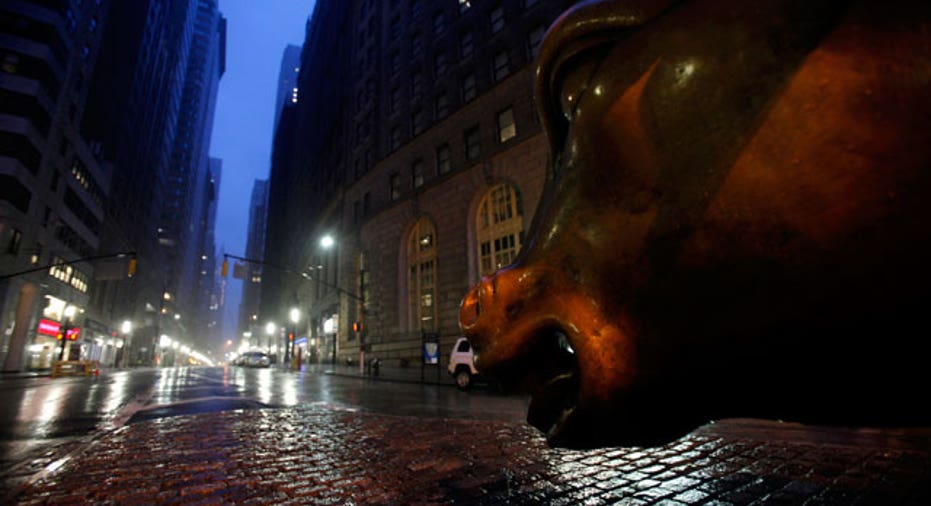 JPMorgan Chase's (NYSE:JPM) surprise $2 billion trading loss triggered a selloff in the banking sector on Friday morning as Wall Street frets about what the massive red ink could mean for other big banks like Citigroup (NYSE:C) and Goldman Sachs (NYSE:GS).
The losses were easily led by JPMorgan itself, which tumbled 9% in premarket action after the No. 1 U.S. bank by assets shocked the Street by revealing it racked up $2 billion in red ink due to a botched hedging strategy.
The blunder marks a major setback for New York-based JPMorgan, which is seen as a safer big bank than its peers, as well as CEO Jamie Dimon, who has been looked at as a respected leader on Wall Street.
Dimon didn't mince words about the negative developments, telling analysts and investors late Thursday it was "egregious, self-inflicted," adding that, "we will admit it, we will fix it and move on."
A slew of analysts issued negative notes in response to the news on Friday. FBR downgraded JPMorgan to "market perform" from "outperform" and slashed its price target to $37 from $50, while Stifel Nicolau lowered the stock to "hold" from "buy."
"The broader implications are negative, as this highlights the challenging operating environment and raises questions around regulatory scrutiny, CCAR capital deployment approval and the outcome of Moody's downgrades," Goldman analysts wrote, according to Dow Jones Newswires.
Shares of JPMorgan were recently off 8.32% to $37.35, wiping out some of their 2012 rally of 22%.
At the same time, some investors and analysts are betting the JPMorgan disclosure could raise the regulatory heat on other big banks, bolstering the case for tough regulations that may eat into profits.
Dimon alluded to that in the conference call, saying the loss "plays right into the hands of a whole bunch of pundits out there." He added, "We will have to deal with that -- that's life."
Plus, shareholders of big banks may be worried a similar trading loss due to a hedging error could hit their shares as well.
"In the near-term, we believe all of this is likely to put pressure on bank-stock multiples and shift a heavier burden of proof on the companies to show consistency and less volatility in their financial results over time," analysts at Bernstein wrote, according to Dow Jones.
That helps explain why shares of Goldman, Citi, Credit Suisse (NYSE:CS), Deutsche Bank (NYSE:DB) and Morgan Stanley (NYSE:MS) all declined more than 2% in premarket trading.
Other financial-services companies like UBS (NYSE:UBS), PNC Financial (NYSE:PNC) and Wells Fargo (NYSE:WFC) also dipped into the red.
The selloff in the banking sector helped drive down the broader markets as well as the S&P 500 futures were recently off 0.77% to 1347.