JPMorgan's 1Q Profit Tops Views, Shares Rise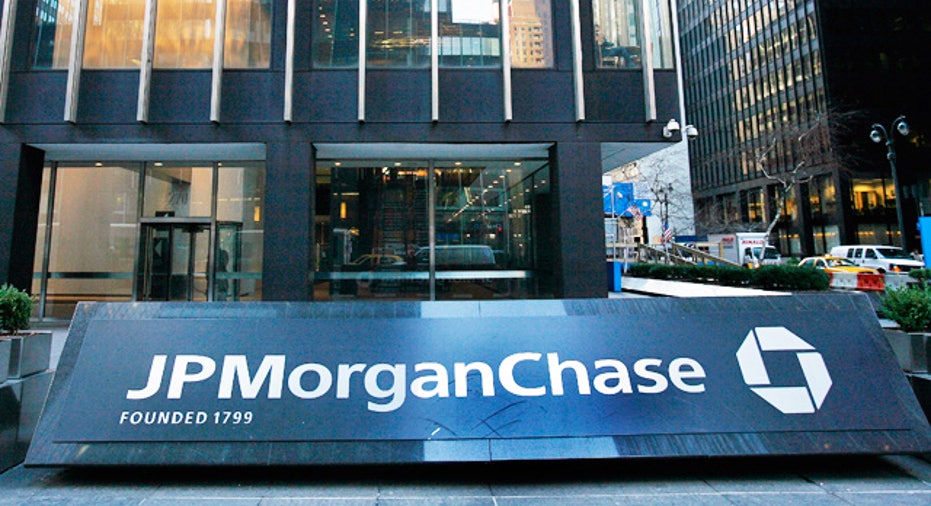 In a bullish kickoff to the banking sector's earnings season, Wall Street heavyweight JPMorgan Chase (NYSE:JPM) revealed on Wednesday a stronger-than-expected 67% surge in first-quarter profits amid the improving credit picture.
The upbeat results from Jamie Dimon's JPMorgan led to early buying in shares of other big banks, including Bank of America (NYSE:BAC) and Goldman Sachs (NYSE:GS).
New York-based JPMorgan said it earned $5.56 billion, or $1.28 a share, last quarter, compared with a profit of $3.33 billion, or 74 cents a share, a year earlier. Analysts had been calling for EPS of just $1.16.
Adjusted-revenue declined 8.5% to $25.79 billion, barely surpassing the Street's view of $25.27 billion.
"These results partially benefited from improved credit trends in our credit card and wholesale businesses," CEO Dimon said in a statement. "As we look toward the future, we see incredible opportunities for the company, which our teams around the world are aggressively pursuing."
JPMorgan, which recently increased its annual dividend to $1.00 a share, said credit-loss provisions tumbled to $1.17 billion from $7.01 billion a year earlier and $3.04 billion the prior quarter.
Profits at JPMorgan's credit card unit hit $1.34 billion, compared with a loss of $303 million the year before.
As is usually the case, JPMorgan is the first big-name financial company to report quarterly results for this earnings season. The bullish tone stands in contrast to the negative one set on Monday by aluminum maker Alcoa (NYSE:AA), which traditionally is the first major company overall to release results.
Shares of JPMorgan gained 1.33% to $47.26 ahead of Wednesday's open. The stock had been up nearly 10% on the year as of Tuesday's close.