JPMorgan Plan Simplifies 401(k) Options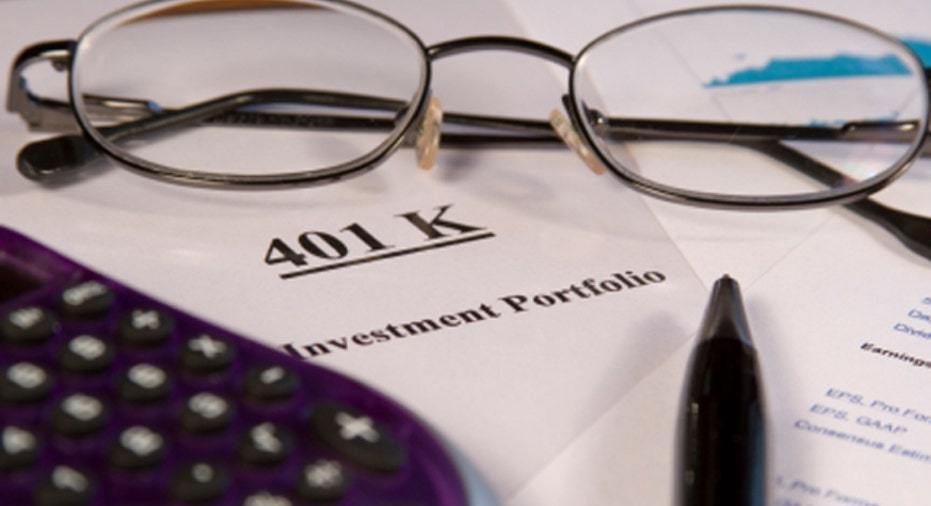 JPMorgan Asset Management is hoping to take some of the risk and a lot of the guesswork out of 401(k) retirement savings account investment decisions.
The company's new Core Menu Innovation would reduce the typical 401(k) retirement savings accounts' 18 investment options with three basic investment choices, each consisting of diversified portfolio of the following:
Stock strategies
Bond strategies
Cash alternative strategies, such as stable value funds and money market funds
The proposal comes at a time when savers who are presented with too many options make poor choices or no choice at all, leaving them with less money for an adequate retirement, according to the J.P. Morgan statement.
The simplified options are one way to build in professional guidance for future retirees. Studies have shown that investors who get professional advice make a median annual return that's 3% higher than those who go it alone--a higher margin than even the best cd rates today.
As U.S. companies have steadily cut or abandoned pension plans for their workers, 401(k) retirement savings plans have become the primary source of retirement funds for many Americans. In theory, that's fine--particularly since many companies with 401(k) plans have started to automatically enroll their workers.
There are a few serious problems, however:
Most workers don't save nearly enough for an adequate retirement. The Financial Post recently reported that two-thirds of Americans said their biggest financial fear is not having enough money in their savings accounts for retirement; a decade ago, only half said that was their top worry.
Many employers suspend contributions when the economy gets tough. In 2009, for instance, almost one-third of U.S. companies with 401(k) savings accounts were modifying their matching contributions, according to a Grant Thornton report.
Many employees suspend contributions when their cost of living climbs or they lose a job, preferring to keep their money in regular savings accounts, money market accounts or even their checking account, where they can easily access it.
But perhaps the biggest problem with 401(k) plans leave investors to the vagaries of the stock market. If a downturn occurs when you're in your 30s, no problem; you have time to recoup your losses. If a downturn occurs in your early 60s, however, it's a much bigger issue.
J.P. Morgan expects its new system will deliver a better return for most 401(k) savings accounts, and they hope this option will be rolled out next year by defined contribution plan sponsors.
The original article can be found at Money-Rates.com:J.P. Morgan plan simplifies 401(k) options
Related Links