JPMorgan Kicks Off Bank Earnings Season with Miss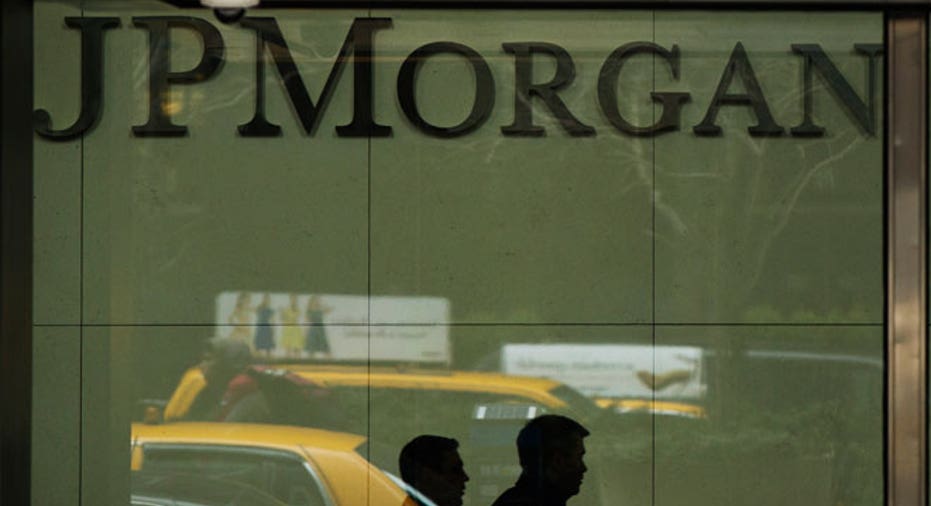 JPMorgan (NYSE:JPM) revealed much weaker-than-expected first-quarter earnings and disappointing sales on Friday, citing softer revenues in its investment bank and diving mortgage applications and fees.
The Wall Street bank -- operated by Jamie Dimon and plagued with high legal costs -- reported net income of $5.3 billion, or $1.28 a share, down from $6.5 billion, or $1.59, a year ago.
That's sharply below the $1.40 a share analysts had been calling for in a Thomson Reuters poll.
Revenue fell 8% to $23.9 billion from $25.1 billion a year ago, missing the Street's view of $24.53 billion.
Shares of JPMorgan were down 4% to $55.13 in recent trade.
In its consumer and community bank, earnings slumped 35% to $1.9 billion due to a 10% decline in net revenue and a higher provision for credit losses. The mortgage market slowed significantly, falling 68% to $17 billion, with application volumes declining by 57% to $26.1 billion.
In its investment bank, income was down 24% to $2 billion amid a 15% decline to $8.6 billion in revenue.
However, quarterly average total deposits were up 7% to $471.6 billion, and assets under management grew by $165 billion to $1.6 trillion.
Dimon, whose investment bank is the first of the majors to report earnings for the first quarter, said the company had a "good start to the year" despite industry-wide headwinds in markets and mortgages.
"We have growing confidence in the economy -- consumers, corporations and middle market companies are in increasingly good financial shape and housing has turned the corner in most markets," Dimon said.
Meanwhile, JPMorgan, the largest U.S. bank by assets, said its board intends to increase the second quarter dividend to 40 cents from 38 cents currently. The company is also authorized to repurchase $6.5 billion of its shares through the first quarter of 2015.
Dimon, who has been on the hot seat to improve the bank's profitability after the London Whale mishap triggered a spike in legal settlements, has been working to streamline the business.
According to its securities filings, JPMorgan axed more than 8,900 employees over the last 12 months.