JPMorgan Hikes Mortgage Job Cut Target, Dims Profit Outlook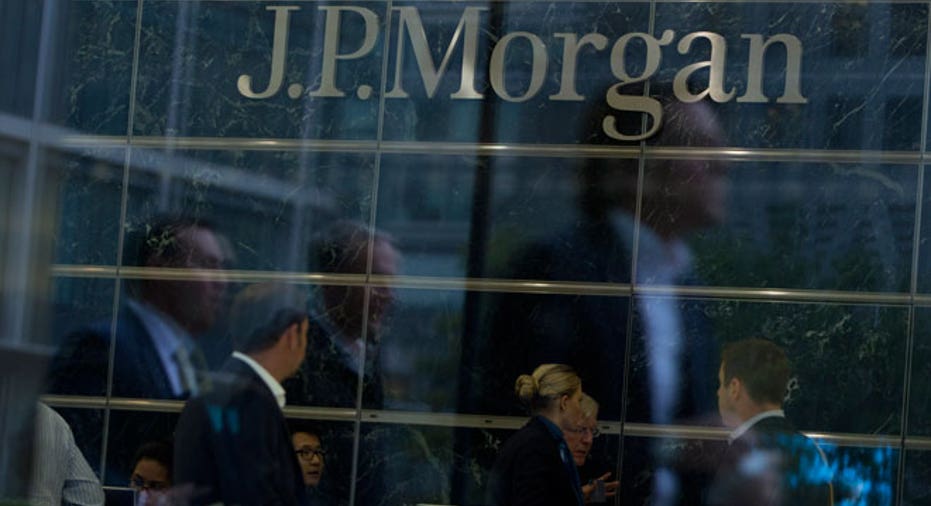 JPMorgan Chase (NYSE:JPM) revealed plans on Tuesday to cut 2,000 additional mortgage banking jobs as part of an effort to trim the banking giant's total headcount to 260,000 this year.
In a presentation released ahead of the largest U.S. bank's annual investor day, JPMorgan also dimmed its full-year profit targets and further detailed a sharp slowdown in branch growth.
The bank now plans to axe 6,000 mortgage banking positions in 2014, compared with earlier estimates of 4,000 cuts. Mortgage-banking expenses are seen falling by $1.5 billion and another $1 billion is projected to be saved through "business simplification."
JPMorgan, which has been ahead of the curve in deploying digital consumer banking options, said it also plans to slash its branch staff by 20% between 2011 and 2015. The bank said digital logins jumped 28% between 2010 and 2013.
Companywide headcount is seen dropping by 5,000 to 260,000 in 2014.
Likewise, the bank said it doesn't plan to add any net new branches in 2014 and 2015. That represents a major slowdown from previous years as JPMorgan added 250 branches in 2011 and 106 in 2012. Last year, JPMorgan added just 16 branches.
JPMorgan sees expenses growing 1% this year in its consumer and business banking unit. Overall, adjusted operating expenses are expected to be flat to down in 2014.
At the same time, JPMorgan downgraded its target for return on average tangible common shareholders' equity (ROTCE) to a range of 15% to 16%. Previously, the company projected 16% ROTCE.
Shares of New York-based JPMorgan dipped 0.21% to $57.91 ahead of Tuesday's opening bell. The bank's shares have rallied almost 22% over the past 12 months.
JPMorgan's investor day is being held in New York on Tuesday and marks management's first chance to address shareholders since inking a $13 billion mortgage settlement with the U.S. in November.