JPMorgan Chase employee says the company is biased against dads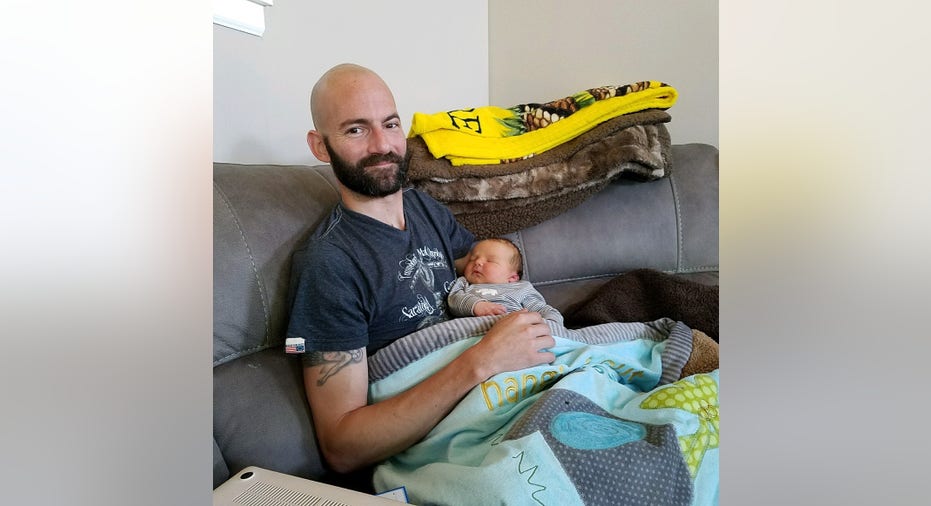 A JPMorgan Chase employee has teamed up with The American Civil Liberties Union (ACLU) to file a discrimination charge against the bank Thursday claiming the company has discriminated against him and other dads by denying them the same paid parental leave as mothers.
Derek Rotondo, who is an Ohio-based fraud investigator for the company since 2010—and a father of two—has filed a class action charge after he says the company's human resource department told him after the birth of his second child, that mothers are considered to be primary caregivers and that he would not qualify to receive the full 16 weeks paid parental leave (which he applied for) because he could not demonstrate that his spouse or partner has either returned to work or is medically incapable. Rotondo instead was offered two weeks paid leave.
"When I found out how JPMorgan's parental leave policy was actually implemented, I was shocked," said Rotondo in statement.
"It was like something out of the 1950s. Just because I'm a father, not a mother, it shouldn't prevent me from being the primary caregiver for my baby. I hope that JPMorgan will change this policy and show its support for all parents who work for the company," he added.
In a statement to FOX Business, a spokesperson for JPMorgan Chase said they have "received the complaint and are reviewing it."
Galen Sherwin, senior staff attorney with ACLU's Women's Rights Projects said that JPMorgan's parental policy violates Title VII of the Civil Rights Act of 1964, the Ohio Fair Employment Practices Act, and other state and local laws that prohibit employers from discriminating against employees based on sex or sex-based stereotypes.
Sherwin told FOX Business that no other fathers from the company have come forward to join the complaint, but did say in a statement that their policy "is outdated and discriminates against both moms and dads by reinforcing the stereotype that raising children is women's work, and that men's work is to be the breadwinner."
"JPMorgan needs to make its family leave policy reflect the realities of modern families working in America today," Sherwin added.
Just last year, JPMorgan Chase announced that it would increase paid leave for primary caregivers from 12 weeks to 16 weeks.