JPMorgan Bracing for Big London Whale Fines: Report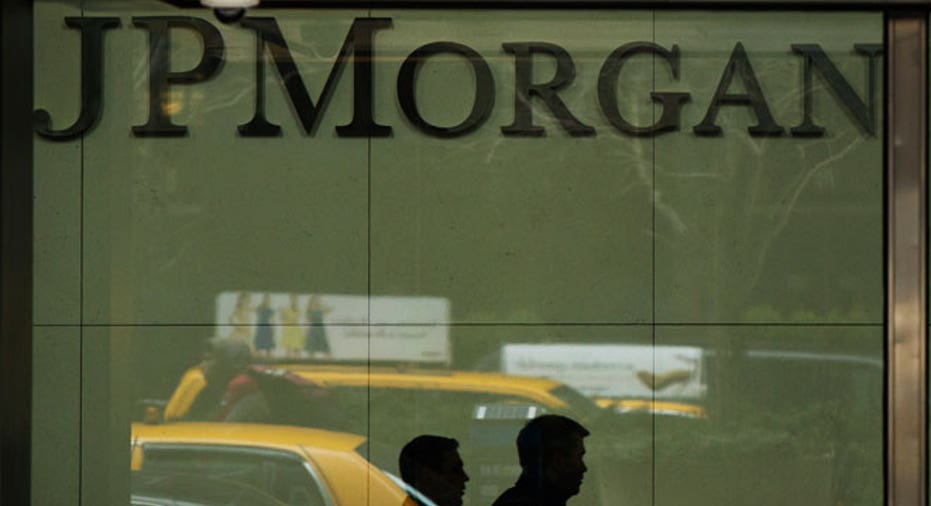 JPMorgan Chase (NYSE:JPM) could be facing significant fines from law enforcement agencies and securities industry regulators in connection with the 'London Whale' scandal that has already cost the bank more than $6 billion.
Citing a person familiar with the matter, Bloomberg News said Thursday that JPMorgan "expects" to be fined by authorities in both England where the scandal played out and the United States where the bank is headquartered.
JPMorgan, the largest U.S. bank by assets, could face fines levied by the Securities and Exchange Commission, the Department of Justice, the Commodities Futures Trading Commission and England's Financial Conduct Authority, according to Bloomberg.
A JPMorgan spokesman didn't immediately respond to a request for comment.
The Justice Department on Wednesday filed criminal charges against two former JPMorgan traders for their role in last year's 'London Whale' debacle.
The government alleged in four-count indictments that Javier Martin-Artajo and Julien Grout participated in a conspiracy to hide and misrepresent losses taken by the bank. The duo was charged with falsifying books and records, wire fraud, and false filings with the Securities and Exchange Commission.
Preet Bharara, the U.S. Attorney in Manhattan who is overseeing the criminal case, said during a press conference that the defendants "repeatedly and deliberately lied" to cover their losses.
Wednesday's indictments represent the first criminal charges in the case.
The SEC filed a parallel civil complaint seeking to force the two to return any ill-gotten gains and pay civil penalties.
The cases stem from massive losses that occurred in early 2012 after a London-based JPMorgan trading desk made a series of large derivatives bets that soured. The losses have been the subject of intense scrutiny from regulators because the bets suggested that big Wall Street banks were still taking excessive risks even in the wake of the financial crisis of 2008.
Martin-Artajo and Grout allegedly took part in a conspiracy to hide their losses by "artificially" inflating the value of holdings tied to the derivatives bets that soured.
The conspiracy caused the New York-based bank to report incorrect quarterly results for the first quarter of 2012, the DOJ alleged.
The SEC said in its complaint against the two traders that it plans to hold the bank accountable for filing inaccurate financial statements.