JPM Top Performing Investment Bank in First Half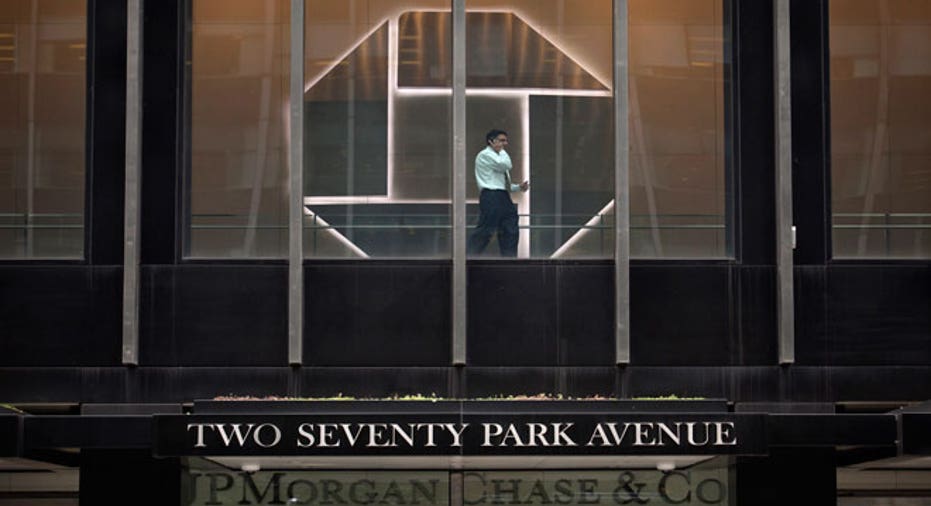 JPMorgan (NYSE:JPM) was the top performing investment bank in the first half of the year, making $11.5 billion in revenue and ranking first for both its fixed income and deals advisory businesses, data showed on Thursday.
The U.S. bank ranked ahead of Goldman Sachs <GS.N> and Deutsche Bank <DBKGn.DE>, who shared second place, according to industry analytics firm Coalition.
They were followed by Bank of America Merrill Lynch <BAC.N> and Citi <C.N>, then Morgan Stanley <MS.N> in sixth, Credit Suisse <CSGN.VX> seventh, Barclays <BARC.L> eighth, UBS <UBSN.VX> ninth and then BNP Paribas <BNPP.PA>.
The result, which is closely watched by the industry, puts JPMorgan on track to keep its top slot in the full-year league tables. It has ranked first since Coalition began publishing its rankings in 2010.
JPMorgan was joined by Deutsche Bank and Citi in first place in fixed income, currencies and commodities (FICC). The three banks each brought in around $5.9 billion in revenue from that business in the six months to end-June.
That compares with $7.6 billion made by JPMorgan last year, when it was also the top bank in FICC, and reflects the structural and cyclical pressures that have dogged FICC divisions in recent years.
FICC trading has been steadily falling since the 2008 crisis, partly due to a collapse in interest rates across the developed world that has crushed volatility. New rules forcing banks to hold more capital against the business have also driven down returns.
Coalition expects that full year FICC revenue at the top 10 investment banks globally will fall 9 percent this year to $67.4 billion. But the outlook could improve as the prospect of interest rate increases in the United States and political tensions have caused volatility levels to edge higher.
In an earlier report, Coalition said it expected full-year revenues at the world's top 10 investment banks to fall 2 percent year-on-year to $150.7 billion.
In equities, Morgan Stanley came first for a second year running, having earned $2.8 billion in revenue in the first half. JPMorgan and Goldman, who had held the top spot with Morgan Stanley last year, were joint second.
Goldman moved up one place to lead the rankings of banks' investment banking divisions, whose staff advise on deals, alongside JPMorgan and Bank of America. The three each made revenue of around $3 billion in the period.