JPM Revenue to be 'Same as Everyone Else'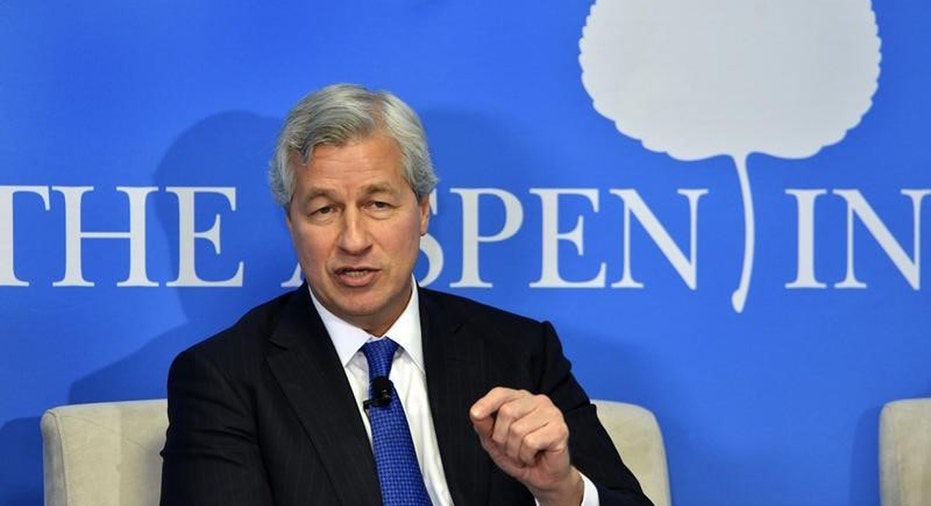 JPMorgan Chase & Co's (NYSE:JPM) third-quarter markets revenue is running "about the same as everybody else," Chief Executive Officer Jamie Dimon said on Friday after two major competitors had said their revenues were down about 5 percent from a year earlier.
Dimon, speaking at an investor conference, did not give a percentage change for JPMorgan.
Dimon said that during three volatile weeks in August the investment bank's trading volume was "very slow" and while the results "weren't really great," he added they were "pretty good. I liked the fact that we could trade through those days and not lose any money."
Dimon, CEO of the biggest U.S. bank by assets, commented briefly on a wide range of topics as he took questions without giving a speech.
He called a recent slowdown in growth in the Chinese economy "a speed bump" and said that even if the rate of expansion is 5 percent, it would "not be a devastating thing for the world."
He warned that the bank may spend "a little bit of money" to expand its retail operations into a new city in the United States and open as many as 100 branches there over two years.
Because JPMorgan has more than 10 percent of insured deposits in the United States, it is not allowed by law to buy other banks. As a result, it must take the more expensive route of building its own offices in order to expand, he said.
The bank has not said which urban market it wants to enter.
Dimon also said JPMorgan intends to take advantage of weakness among European banks to take a bigger share of their capital markets business.
Dimon spoke at a conference sponsored by Barclays, where in the past two days executives from Bank of America Corp (NYSE:BAC) and Citigroup Inc (NYSE:C) gave their 5 percent revenue decline estimates with two more weeks to go in the quarter.
(Reporting by David Henry in New York; Editing by Franklin Paul and Jeffrey Benkoe)