JPM Posts Mixed 3Q as Trading Rebounds, Mortgages Slide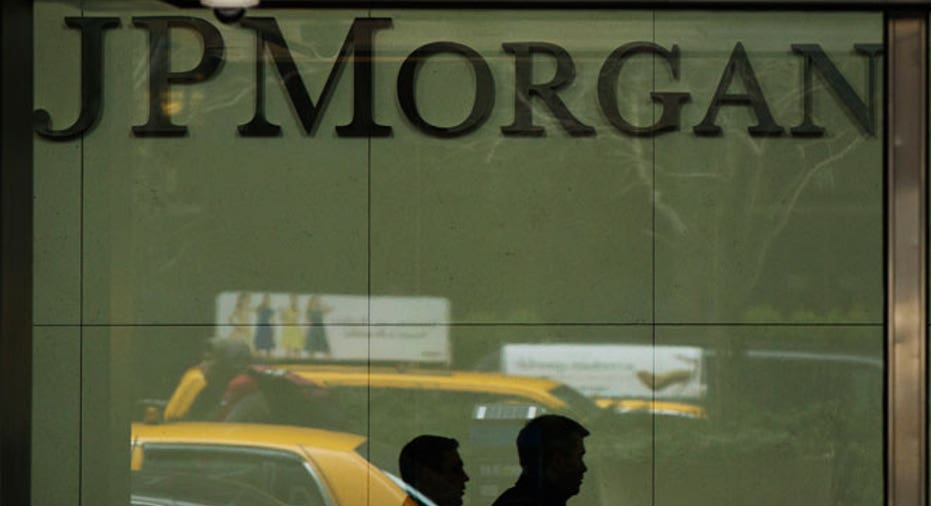 J.P. Morgan Chase (NYSE:JPM) fell just shy of Wall Street expectations for third-quarter earnings as mortgage weakness overshadowed a rebound in trading revenue.
The nation's largest bank said Tuesday it swung to a $5.57 billion profit, or $1.36 a share, from a year-ago loss of $380 million, or 17 cents a share. J.P. Morgan posted a loss a year earlier due to an after-tax charge of $7.2 billion, which were booked in anticipation of a settlement with regulators over mortgage-backed securities.
Third-quarter revenue increased 4.9% to $24.25 billion. On an adjusted basis, revenue rose 5.4% to $25.16 billion.
Analysts expected per-share earnings of $1.38 and revenue of $24 billion. J.P. Morgan shares were trading 1.1% lower at $57.54 in recent trading.
J.P. Morgan's earnings were released about two hours early on a third-party website. The bank said an "operational error" at the website "led to an early release of some information."
Banks have faced weakness in mortgage lending and trading revenue in recent quarters. While lower refinancing continued to hit J.P. Morgan's mortgage business, third-quarter trading revenue came in better than most projections amid increased market volatility.
Fixed-income revenue improved 2.1% year-over-year to $3.51 billion. Revenue from equity markets fell 1.4% to $1.23 billion. Overall, trading revenue was up 1.2% in the third period.
J.P. Morgan also benefited from higher investment banking fees, which edged 2.1% higher to $1.54 billion. Advisory and equity-underwriting revenue surged 28% and 24%, respectively.
Mortgage originations reflected ongoing headwinds from refinancing, dropping 48% to $21.2 billion. However, home lending originations showed a 26% improvement over the second quarter. J.P. Morgan's mortgage banking profit fell to $439 million from $705 million in the same period last year.
The New York-based bank, which has made cost-cutting moves to counter slow growth in revenue, said non-interest expense declined 33% to $1.28 billion. Legal expenses jumped to $1.1 billion from $700 million, given a potential settlement related to investigations into foreign-exchange markets.
Reports indicate that J.P. Morgan and other banks are in advanced talks with U.K. regulators. During a conference call with analysts, J.P. Morgan Chief Executive Jamie Dimon said the talks "further progressed" during the latest quarter.
J.P. Morgan's credit-loss provision grew to $757 million from $543 million last year.
Last week, Dimon said the bank will likely double its cyber-security spending over the next five years in the wake of an attack over the summer that exposed names, addresses, phone numbers and emails for 76 million U.S. households.
J.P. Morgan warned other banks early on about the cyber-attack, Dimon said during Tuesday's conference call. He added that J.P. Morgan continuously looks for possible "weak spots" in cyber-security, and the company is working with merchants to develop a more secure payments ecosystem.
Dimon also said he is "feeling good" after finishing his scheduled cancer treatments last month. He now has international trips in the works. In July, Dimon disclosed a diagnosis of throat cancer.