Jos. A. Bank Jolted By Ugly 2Q Profit Warning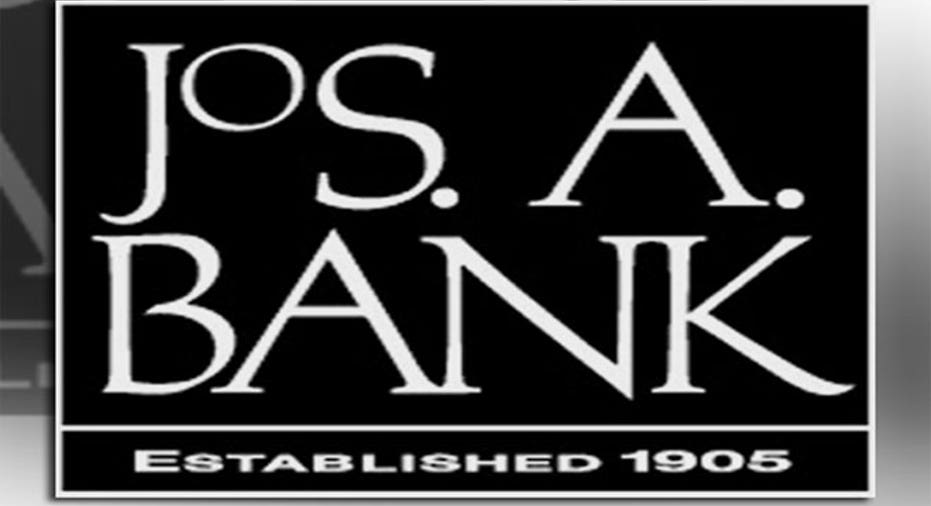 Wall Street sent shares of Jos. A. Bank (NASDAQ:JOSB) dropping 8% Friday morning after the men's apparel maker projected gloomy second-quarter earnings and warned its sales tumbled double-digits amid a promotional strategy that backfired.
The bearish commentary comes amid a slew of negative results and forecasts from the retail sector in recent days, including guidance cuts from retail king Wal-Mart (NYSE:WMT) and department-store operator Macy's (NYSE:M).
Following Thursday's closing bell, Jos. A. Bank forecasted second-quarter EPS of 49 cents to 53 cents, which is well below consensus calls from analysts for 68 cents.
Management said sales declined 11% year-over-year, also disappointing investors.
"Customers did not respond as well to some of our highly promotional, high sales volume marketing campaigns as they did in the prior year," Jos. A. Bank CEO R. Neal Black said in a statement.
Despite the sales slump, Black said the company "achieved stability" in its gross profit margin rate thanks to increases in June and July.
Earlier this week, Jos. A. Bank shareholder BeaconLight Capital fired off a letter that criticized the    retailer's capital allocation and communications policies.
"We are convinced that tremendous value is trapped inside the company due to the absence of a credible capital allocation policy," BeaconLight, which owns about 1% of Jos A. Bank shares, wrote in the letter. The investor added that it believes with "simple changes" the stock should be worth $70 a share.
Shares of Hempstead, Md.-based Jos. A. Bank moved even further away from that level on Friday, retreating 8.39% to $40.40 ahead of the opening bell. The slump positions the shares to wipe out their 3.6% year-to-date rally.
Jos. A. Bank is scheduled to report full results on August 26.