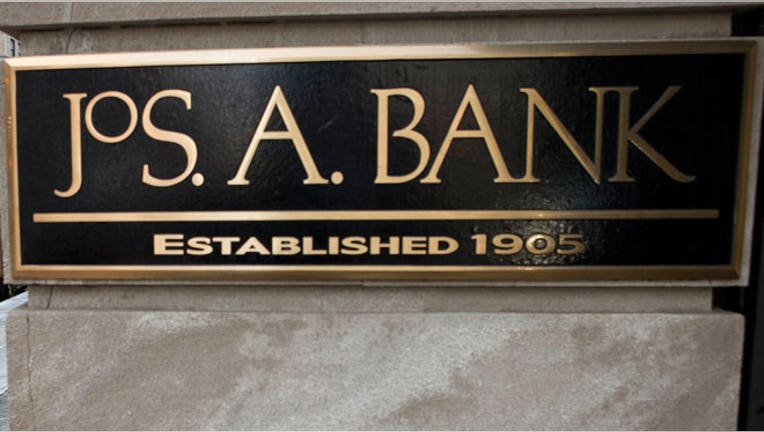 Jos. A. Bank Clothiers (NASDAQ:JOSB) matched Wall Street estimates but posted a slightly weaker fourth-quarter profit, as weather impacts later in the period offset strong holiday sales.
The men's apparel retailer, which has a deal in place to sell itself to Men's Wearhouse (NYSE:MW), reported earnings of $27.4 million versus $28.4 million in the same period a year earlier. Per-share earnings fell to 98 cents from $1.01.
Excluding costs related to the Men's Wearhouse deal, adjusted earnings checked in at $1.07 a share.
Revenue ticked 0.4% higher to $356 million, also hitting the consensus estimate. Jos. A. Bank said the year-ago period included an extra week of sales.
Comparable-brand sales for the quarter ended Feb. 1 were up 1.8%. Direct sales climbed 10.6%.
R. Neal Black, Jos. A. Bank's president and CEO, said the company is off to a good start in the current period after a "nationwide deep freeze" weighed on fourth-quarter sales. According to Black, the retailer has generated double-digit total sales gains so far.
Hampstead, Md.-based Jos. A. Bank agreed last month to a $1.8 billion sale to rival Men's Wearhouse, ending a months-long takeover battle. As part of the deal, the company terminated its proposal to buy Eddie Bauer for $825 million.
The acquisition by Men's Wearhouse is expected to close by the third quarter.
Shares of Jos. A. Bank were down two cents at $64.34 after Wednesday's opening bell. Men's Wearhouse rose eight cents to $50.23.