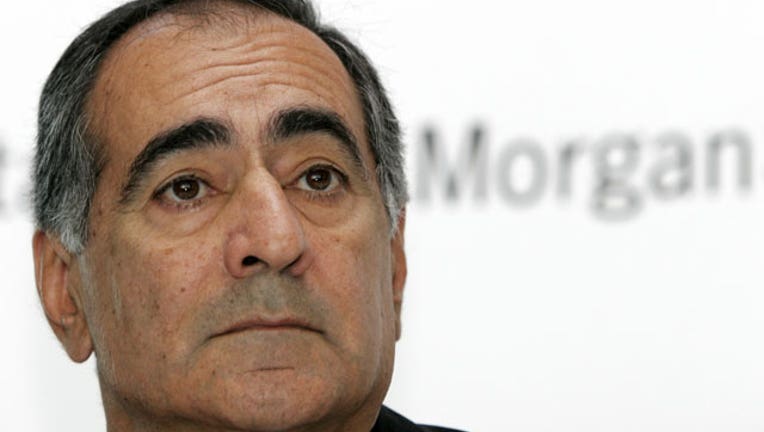 Private-equity giant KKR (NYSE:KKR) tapped former Wall Street heavyweight John Mack on Tuesday to join the firm as a senior advisor.
Mack, 67, served as CEO at Morgan Stanley (NYSE:MS) from 2005 until 2010, leading the investment bank both before and during the financial crisis.
"John Mack is a great leader who we believe will add enormous value to KKR's investors, partners and our portfolio. He will help make us smarter investors and strengthen our firm," KKR co-founder and co-CEO Henry Kravis said in a statement.
By signing on as a senior advisor, Mack will join a roster of current and former senior execs who consult with KKR's investment professionals. Other senior advisors include Honeywell (NYSE:HON) CEO David Cote, Qantas Chairman Leigh Clifford and Ford Fraker, the former U.S. ambassador to Saudi Arabia.
Before leading Morgan Stanley, Mack served as chairman of Pequot Capital Management and was co-CEO of Credit Suisse (NYSE:CS) and CEO of Credit Suisse First Boston.
"The volatile economic environment has created a demand for both capital and operational expertise and I am proud to join a team that offers both of those things and so many other resources that can help companies achieve their goals and investors meet or exceed their needs," Mack said in the statement.
New York-based KKR was founded in 1976 and had about $59 billion in assets under management as of the end of 2011.
KKR has investment in a number of big-name companies, including Nielsen, web-hosting company Go Daddy and Toys "R" Us.
Shares of KKR were inactive ahead of Tuesday's open, but they have rallied more than 13% so far this year, slightly outpacing the broader markets.