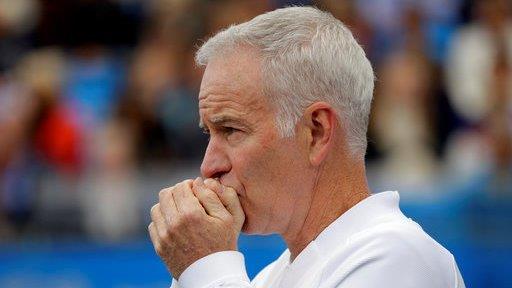 During an interview with NPR, McEnroe said even though Serena Williams is the best female tennis player in the world, he would rank her "like 700" among men.
NFL Hall of Famer Joe Namath joined the FOX Business Network's Stuart Varney to weigh in. He said while he's a "Serena fan," he would not contend with McEnroe's comments.
"I love watching her over the years but being a male and knowing the difference in speed and quickness, you know, strength, I'm not going to argue with John," Namath said.
Williams responded on Monday with two tweets.
Dear John, I adore and respect you but please please keep me out of your statements that are not factually based.

— Serena Williams (@serenawilliams) June 26, 2017
I've never played anyone ranked "there" nor do I have time. Respect me and my privacy as I'm trying to have a baby. Good day sir

— Serena Williams (@serenawilliams) June 26, 2017
More from Joe Namath on FBN
McEnroe has not yet apologized, but others had plenty to say on Twitter.
Williams is one of the best players, male or female, in the history she recently won the Australian Open while being eight weeks pregnant!

— Barry S. Ferris (@BarrySFerris) June 27, 2017
He should have known better and showed respect for the Greatest Player ever.

— Nathaniel Mmape (@Nathani21185653) June 27, 2017
Now you're getting salty that a guy got asked a question in an interview and he answered honestly? Please play Rafa once that baby pops out

— Hünter (@865Hunter) June 26, 2017