Joe Gibbs Tackled the NFL, Now He's Nailing NASCAR - Lessons on Winning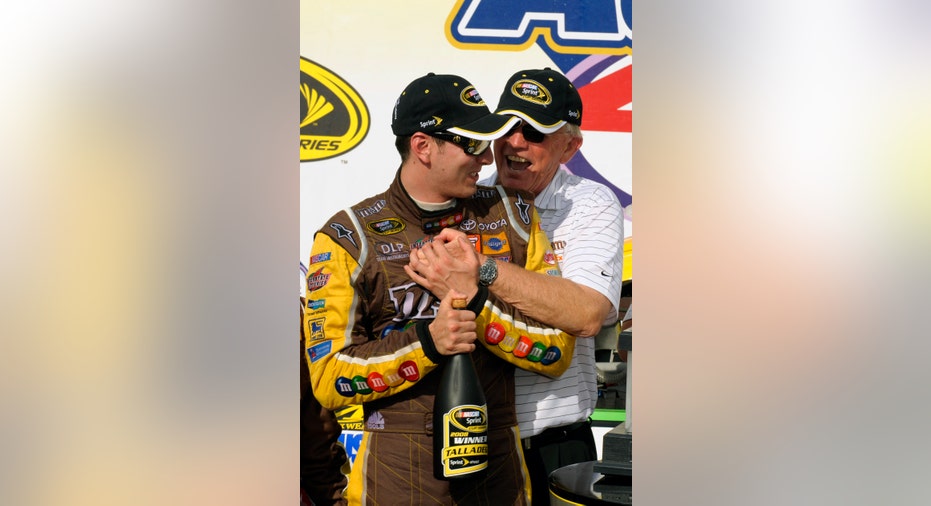 Joe Gibbs is a legend in two top American sports. He coached the Washington Redskins to four Super Bowls, winning three of them, in a 12-year Hall of Fame career before retiring to oversee the NASCAR team he founded.
While the Redskins did coax him out of retirement for four more years (which included two playoffs during 2004-'07), Gibbs is no longer affiliated with the team and focused solely on the racetrack and his big sponsors which have included Mars, FedEx (NYSE:FDX), Interstate Batteries among others.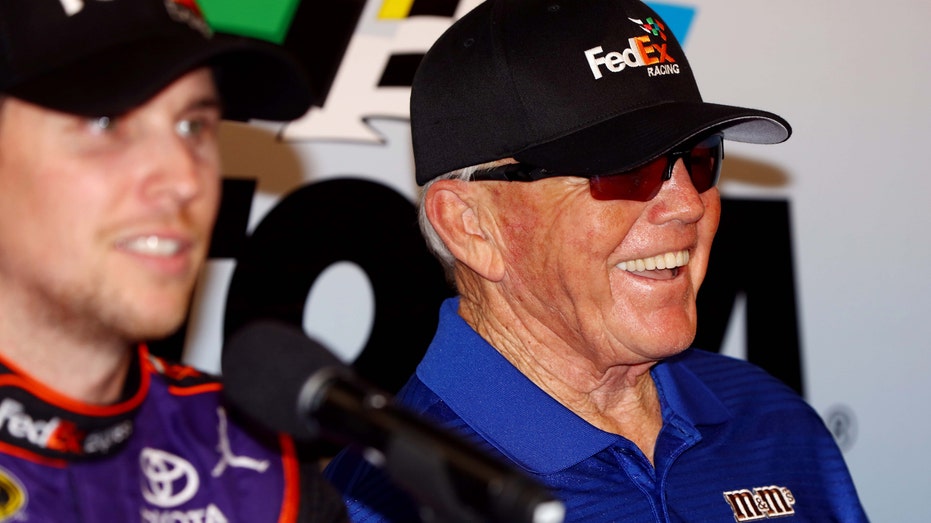 As Joe Gibbs Racing (JGR) celebrates its 25th anniversary and the NFL season kickoff nears, the coach shared his winning ways during two storied careers with FOXBusiness.com.
FBN: What's the Biggest Change in Your 25 Yrs. of Racing?
Gibbs: (laughing):
When I went back to coaching (Washington) after being off for 11 years, people asked me what changed. I said Everything.
The one thing that never changes is human nature. When you're dealing with people, down through history, the same things excite us and discourage us. Both sports I've been involved in have been team sports. NASCAR is constantly changing. The rules change, the way you go about things, we now have charters similar to franchises in the NFL. It's constantly changing.
I've always said in the two pro sports I've been in, If you're sittin' still you're fallin' behind, because it's always changing.
FBN: How Would You Describe the Health of NASCAR Given Declining Ratings and Track Attendance?
Gibbs:
Our race team just added a fourth car two years ago. For us, we have been constantly expanding. Think about some of the sponsors that came with us last year: Arris, Comcast's Xfinity (NASDAQ:CMSCA), Juniper (NYSE:JNPR), those are all tech companies.
Our sport is a huge marketing window, it's 38 weekends--no other sport is like that. We reach out to six-and-a-half to seven million people and for companies it's a huge marketing platform. All sports are down some right now, but [August 7] in Watkins Glen, NY we had a 120,000 people, a packed house.
I think our sport has its best years in front of it. Some people may say what are you talking about? But from a marketing and longevity standpoint, as a race team ourselves, we're on a high with our sponsors and that's the key to what we do here.
We need to get our fans back in the stands; I think our racing is the best it's been. I'm high on NASCAR; we've added playoffs, which are a lot like other sports. The Chase is exciting and very different. We're really after social media, which is a huge deal for us right now, we're killing it and I think that's where the world's heading.
FBN: NFL Ratings/Attendance Are Holding Strong and Seem Unaffected by the Off-field Abuse and Safety Issues. Are you surprised?
Gibbs:
The NFL is a great game and it's well run. It's got tremendous traction. It's been steady and strong. It's an exciting sport, they have done a great job of managing it, too and that's to their credit.
Just like all modern sports you have modern-day things to deal with like safety factors. I don't see real negatives there for them. They've got a tremendous following and tremendous fanbase.
All sports change with the times. Obviously the money is big, but money has always been there; it's a pro sport. I think the fantasy part of things is an example of a sidelight to the sport that's made it exciting for everybody.
FBN: What's the Biggest Difference Between Football and Racing?
Gibbs:
Almost nothing. We've got a car and our guys don't weight 300 pounds, most of them anyway. [NASCAR's] an unusual sport. We have four [JGR] teams, what's unusual is they work together. Sometimes one finds the right setup (for the car on a given racetrack) and the other guys go to it. It's teamwork; our engineers keep track of every change made on any car.  
FBN: As a Hall of Fame NFL Coach You won Three Super Bowls with Different Starting QBs and RBs, No One Has Ever Done That. In NASCAR, JGR has 200 NASCAR Wins and Four Cup Series Championships. How Do You Produce Consistent Winners?
Gibbs:
I think that for my life and the things I've been involved in, two sports and a small family business (550 employees), it's relationships and treating people the right way and giving them value.  It's finding the right people who will sacrifice their individual goals for the goals of the team. Get the right people and get out of their way and you're probably going to do pretty good. They're going to make you look good. We have that in NASCAR, I think that's what's allowed us to put together real good race teams that work together and it's really a team effort here.
*The Q&A interview was edited for length and clarity.